Is Angus Cloud Dating Model Sydney Martin? The Bikini Girl from Pool Scene in 'Euphoria'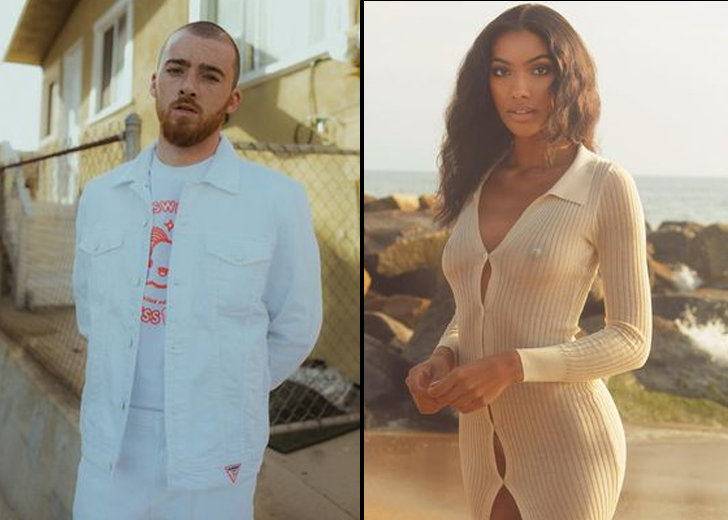 It looks like everyone is talking about Euphoria star Angus Cloud. Recently, a user and her friend accused Cloud of sexual assault on Twitter. 
The anonymous victim had shared an Instagram story accusing the actor, which was being reshared all over Twitter by Twitterati.
But so far, nothing has been confirmed, and neither has Cloud addressed the accusation. 
Angus Cloud Allegedly Dating Sydney Martin
Currently, netizens are talking about him for another reason. 
According to celebrity gossip site Deuxmoi, Cloud is allegedly dating Euphoria's background actor, Sydney Martin. 
Martin appeared on the first episode titled 'Trying to Get to Heaven Before They Close the Door' of season 2.

Deuxmoi's post on Angus Cloud dating Sydney Martin (Source: Deuxmoi/Instagram)
She has been referenced as the "bikini girl" for her pool scene, as she was sitting by the poolside talking to Ashtray.  
On February 8, 2022, the outlet uploaded an anonymous tip that claimed that Martin had been throwing subtle hints about dating the actor. 
Fans of the show moved over to Reddit to discuss the rumors
One user wrote that Martin might just be trying to "drum up PR for herself" because she would not have posted a TikTok about it if she was trying to keep it low-key. 
Angus Cloud and His Alleged Girlfriend
However, there were rumors that Cloud was dating his co-star Maude Apatow.
In the show, Cloud stars as the drug-dealing character Fezco while Apatow stars as Lexi. 
Fezco's storyline revolved around his friendship with Rue, portrayed by Zendaya Coleman in season 1.
But in season 2, fans saw a different side of Fezco when he took an unexpected romantic interest in Lexi. 
The duo had undeniable chemistry, leaving fans to wonder if they were seeing each other in real life. 
During an interview with Bustle, Cloud recently opened up about his character's budding romance. 
"Neither of them have really actually had a serious crush, because Lexi is busy with school and Fezco is running a business," said the actor. 
He added the two characters clicked really well despite being from different worlds.
And unfortunately for fans shipping Cloud and Apatow, they are not seeing each other in real life. 
Maude Apatow Dating Sam Koppelman
According to rumors, the Euphoria actress is currently linked with best-selling author Sam Koppelman. 
On January 20, 2022, the two were spotted at the New York Knicks vs. New Orleans Pelicans game. 
Deuxmoi also posted an anonymous tip claiming the two were dating because of their public outing.
This was backed up by an article that People published which included a photo of the duo at the game. 
However, the duo has confirmed nothing yet. Before this rumor made rounds on the internet, Apatow was linked with fellow Euphoria star Lukas Gage. 
Fans thought they were in a relationship as they frequently appeared on each other's socials. 
Cage left flirtatious comments under all of their photos, according to The Things. 
Some of these comments included romantic things such as, "U are an inspiration," "Oh, did we dance tonight ," and "I go back to this once a week ur so hot."
And Maude returned the favor and commented on Cage's images with things like, "So handsome."
But neither of them addressed this rumor.