'Euphoria' Star Angus Cloud Faces Sexual Assault Allegations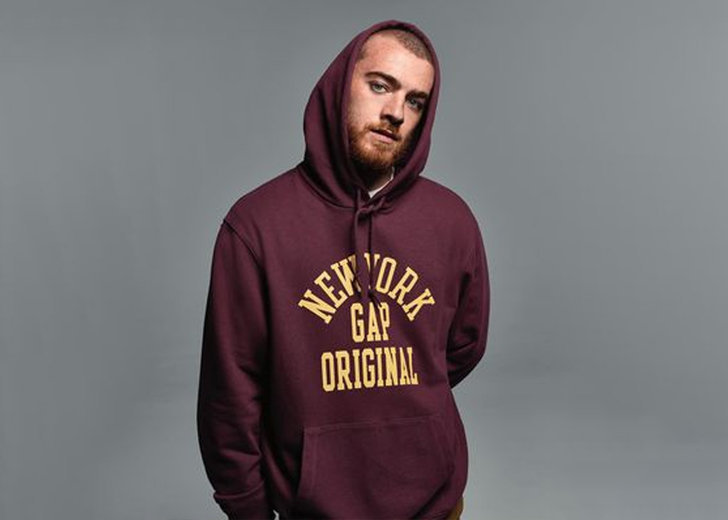 Trigger Warning: The content includes references to topics such as sexual assault. Reach out to the National Sexual Assault Hotline (1-800-656-4673), Victim Connect Live Chat (victimconnet.org), and National Teen Dating Abuse Helpline (1-866-331-9474) if you have ever been taken advantage of.
If you hop on Twitter and search Euphoria's star Angus Cloud, you will find that the actor has been accused of sexual assault.
On January 29, 2022, users on the platform started resharing an Instagram story from an anonymous source whose user name was redacted. 
In the particular story, the Instagram user claimed that Cloud had sexually assaulted her and pleaded to anyone with clout to spread the word about the actor. 
The alleged victim wrote that it made her sick the abuser was famous and hated hearing people make assumptions about her sexual assault narrative.
She added that people told her what she should have done while making her situation about them and their feelings.
The victim also tagged Euphoria, asking them why they were not taking accountability for their cast member's actions.

Angus Cloud accused of sexual assault by an anonymous user on Instagram. (Source: Leah Samuels/Twitter)
It is unconfirmed who the victim is or whether the accusations are true, but a few users have popped up amidst the controversy. 
User @onlinegirlie tweeted on January 29 that they had received a cease and desist order from Cloud's lawyer. 
No one knows if their statement is true. But if it is indeed true, it looks like they got the order after resharing the alleged victim's Instagram story. 
Sexual Assault Allegations against Angus Cloud
Another two users whose names have popped up in the sexual assault controversy are @strawberryspit and @czechcamein. 
The former's account has been disabled, while the latter's account is private. 
But Instagram account Pop faction has reshared the duo's Twitter thread in a carousel. 
It appears Strawberryspit tweeted that someone they loved dearly was sexually assaulted by Cloud and hated that fans idolized him so much. 
They added that they would not go into the details because it was not their story to tell. But still, they stated they could testify for their friend.
In a subsequent Tweet, they revealed that Cloud's lawyer threatened to get them to delete their tweets but noted they were not backing down for victims of sexual assault. 
Meanwhile, the friend in question appears to be Czechcamei.
The duo was shouting out each other in their Tweets and gushing about how one was a good friend to the other. 
In their tweets, Czechcamei shared that they had been sexually assaulted by someone who eventually became famous. 
They did not confirm if the culprit was Cloud, but netizens were convinced they were the victim in the case. 
Netizens Divided over the Allegations
Although the truth has not been established, netizens have formed their opinions.
Im sorry but people are cancelling angus cloud because a girl that has a rape kink and previously lied about getting sa'd said it??? With no context? — melissa (@6ixcals) January 29, 2022
Some believe that Cloud is guilty, while others have accused strawberryspit of lying. 
User @NAGINI wrote that culprits were guilty until proven innocent, as unreported cases and non-convictions were 15 times more likely in rape cases than false allegations. 
Another user, @shotaspov, wrote that not enough people were talking about this matter. They added that the actor needed to "own up to his actions and face the consequences."
However, some users thought the victim and their friend were lying. 
These users brought up strawberryspit's old tweets and accused them of having a "rape kink."
User @briannamishell24 tweeted that strawberryspit had provided no story, screenshots of DMs, or emails she got from Cloud's legal team. 
This, coupled with their contradicting timelines on the matter, made Briannamishell24 suspicious of strawberryspit's claim. 
So far, the truth has not been established, and neither has Cloud responded.