Is Angus Cloud Related to Late Rapper Mac Miller?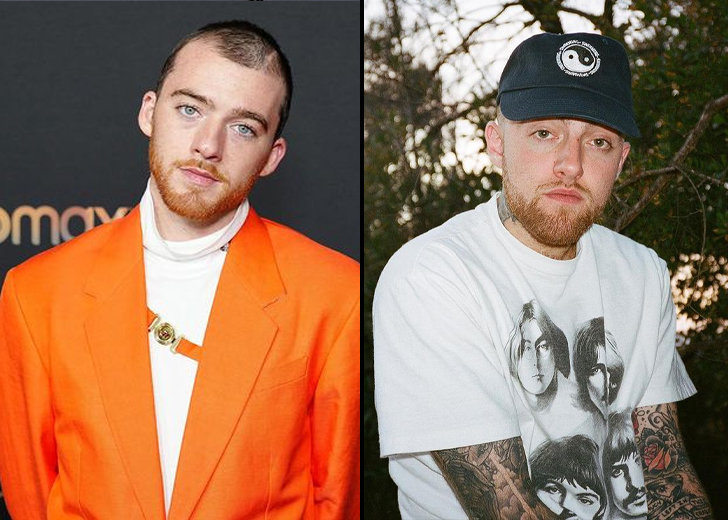 In HBO's series, Euphoria, Angus Cloud portrays the character of Fezco, a kind-hearted drug dealer who, during the course of the first season, falls into a sentimental bond with Rue Bennett, played by Zendaya.
The show, ingrained with surreal acting, excellent writing, and direction, successfully captures the drug scene and all the negative influences substance abuse brings with it.
During episode 2 of the first season, Cloud's character prevents Rue from using Fentanyl, a highly addictive drug, despite her dire requests.
Eagled-eyed fans were quick to note that the drug in question has been linked with the death of many high-profile celebrities, including musician Prince and rapper Mac Miller.
They also highlighted how Cloud's character bears a striking resemblance with Miller, who passed away on September 7, 2018.
Are Angus Cloud and Mac Miller Related?
After the show's release, fans of Cloud and Miller have taken to social media platforms to pose the question related to their similar-looking physical traits.
In a Reddit thread, a user asked whether anyone other than him thought that Cloud and Miller share the same look.
Most fans in the comment section shared the same thought.
"Exactly same thought I had when I first saw him," commented one user. Another wrote they thought the same when Cloud appeared on screen as his character Fezco.
In addition, many others credited the actor for playing the role with perfect honesty.
Interestingly, one particular user highlighted how the show's name coincidently resembles Miller's hit single 'Youforia,' released in 2013.
"I think they knew exactly what they were doing when they cast him," someone wrote in the thread, reflecting upon the similarity in the names.
In June 2019, a Twitter user shared something similar in their tweet.
The twitterer posted pictures of Cloud and Miller and noted how Cloud's Fezco looks exactly like the 'Swimming' hitmaker.
"I started crying watching Fez [Fezco] take care of Rue knowing that Mac died from a fentanyl OD," the user shared.
The tweet gathered similar sentiment as the previously mentioned Reddit post.
Fans Demand a Mac Miller Biopic
One of Miller's fans took matters into their hands, starting a change petition demanding a Miller biopic with Cloud portraying the rapper.
In the description, the fan wrote how it had been a few years since Miller's passing and cited the absence of a movie to showcase the popular rapper's life on-screen.
The petition creator exemplified late N.W.A rapper Eazy-E whose early career and struggle with AIDS was recreated in 2015's hip-hop flick Straight Outta Compton.
In addition, the petition called out Netflix or other big production houses to come forward with a project with Cloud in the starring role.
Likewise, there has been a surge in Twitter asking for a biopic related to Miller, with Cloud involved in the movie as the lead character.
"When they do a movie on Mac Miller's life it should be played by Angus Cloud," tweeted a fan in September 2019.
However, a movie as per the demand of the fans hasn't been announced as of this writing.