Sydney Sweeney and Boyfriend Jonathan Davino's Relationship Timeline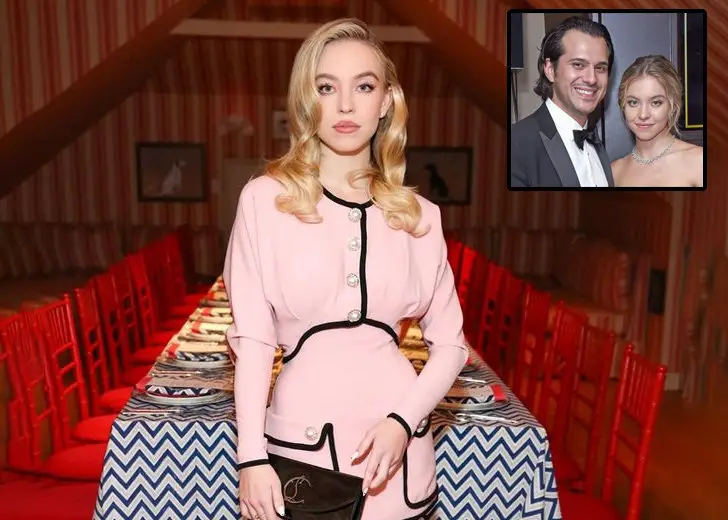 In 2022, Sydney Sweeney made the headlines for two specific reasons, the first being her appearance as Cassie in HBO's hit Euphoria.
The second reason was her recent engagement confirmation with her boyfriend, Jonathan Davino.
The exciting news came after the diva was pictured wearing a diamond ring on her left ring finger during a February 28, 2022, outing with her beau in Los Angeles.
In March, several online outlets, including People, eventually confirmed Sweeney and her boyfriend were officially engaged.

Sydney Sweeney was spotted wearing her engagement ring during an outing with her boyfriend. (Photo: Twitter)
While that is there, the actress has hardly commented on their relationship in public over the years. Hence, here is Sweeney and Davino's complete relationship timeline.
Late 2018: Sydney Sweeney and Boyfriend Sparked Dating Rumors
Sweeney and Davino, a restaurateur from Chicago who is 13-years older than the actress, were first spotted attending a few events together in 2018.
In September, the restaurateur accompanied his girlfriend to Hulu's 2018 Emmy Party, and the following month, the two were spotted attending an InStyle and Kate Spade dinner party.
Their presence together was enough to spark dating rumors at the time, and the rumors weren't wrong.
October 2019: They Attended a Basketball Game Together
The two continued to stay in the spotlight, as they sat courtside for a New York Knicks basketball game in Madison Square Garden.
The pair looked absolutely adorable and appeared to be having a great time together.
December 2019: Sydney Sweeney's Interest to Live in Chicago
In 2019 itself, Sweeney expressed her willingness to settle down in Chicago during an interview with Elite Daily.
The actress seemingly referenced her boyfriend when she talked about one day wanting to live in Chicago, where Davino's family owns 14th Round and Finalbell, a device technology and packaging company.
"I have a place there," she said at the time. "It's like my getaway place."
And when asked whom she knows in Chicago, she later replied, "A friend."
November 2020: Vacation in Maui
Around a couple of years after making their first public appearance together, the couple flew off to Maui, Hawaii for a vacation.
During the romantic getaway, The White Lotus star and her lover were seen hugging and sharing a kiss as they took a dip in the water.
February 2022: Sydney Sweeney Talked about Dating Preferences
Right before her engagement to Davino was confirmed, Sweeney talked about her personal life and dating preferences during her cover story for Cosmopolitan's Love Issue.
Responding to what she looked for in a partner, she shared that she sought a best friend, with whom she could be able to "hang out with 24/7 and never get sick of."
She further revealed that she didn't like dating people in the spotlight. She explained, "I don't date actors or musicians or anyone in entertainment because I can just be normal Syd that way and it's easiest."
Rightly so, her present boyfriend or fiancé to be precise is not someone who is a high-profile personality.
He is allegedly a down-to-earth restaurateur who manages his family restaurants in Chicago. One of his restaurants includes a well-known Italian eatery, Pompei.