Get To Know Louis Tomlinson's Dogs — Bruce and Clifford
Louis Tomlinson is a dog dad to two beautiful fur babies.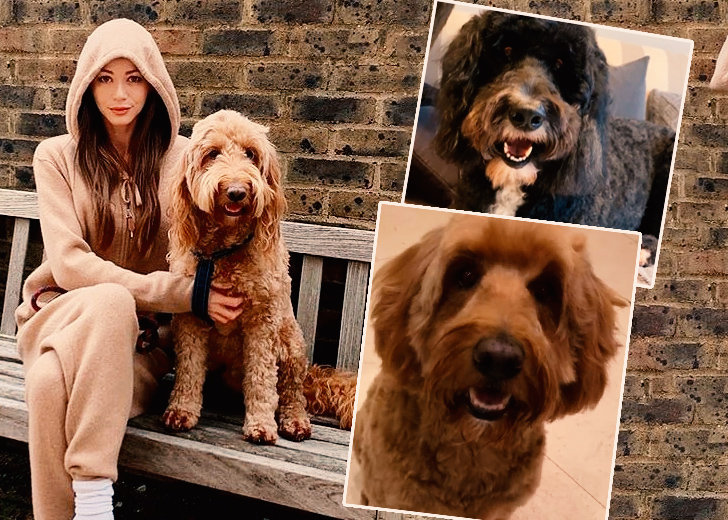 Louis Tomlinson rose to fame as a member of one of the biggest boy bands of the 21st century, One Direction. One Direction comprises Harry Styles, Liam Payne, Niall Horan, and Tomlinson, and each of them has a massive fanbase. 
Zayn Malik used to be a part of the boy band before he parted ways with them on March 25, 2015. A year later, the four remaining boys took an indefinite hiatus to pursue solo careers. 
Tomlinson has impressed One Direction and his fanbase even after the band broke up. As a result, he has many fan pages dedicated to him.
Surprisingly, his dogs, Bruce and Clifford, also have stolen his fans' hearts and have a different fanbase as well. The two dogs have many fan pages dedicated to them, mainly because Tomlinson talks about them whenever he can. 
Louis Tomlinson's Dogs 
The singer's dog Bruce is a Goldendoodle. He is a hybrid of a Golden Retriever and a Poodle. On the other hand, Clifford is a Labradoodle who is bred from Labrador Retriever and Poodle. 
The singer talked fondly about his two dogs in a Wired video where Tomlinson answered the web's most searched questions in 2019. He said Bruce was a proper and well-behaved dog and even dubbed him a "pretty dog."
Clifford's personality differs from that of Bruce since the former is big and clumsy. Tomlinson called him a thief and recalled an incident that happened a few years ago.
Clifford stole a giant Easter egg, which got the singer worried since chocolate is unhealthy for dogs.
Fortunately, he later found out that as long as dogs do not eat their body weight in chocolate, they will be okay. 
In 2018, Tomlinson talked about Clifford on Love Your Pet Day. A fan asked the singer if he had taught his dog to swim or eat treats, to which Tomlinson answered he was teaching Clifford how to swim. 
Unfortunately, the Labradoodle is not keen to swim. However, he knows how to do basic tricks like sit and high five. 
Tomlinson also fondly talks about his fur babies with Smallzy, a radio host on Nova FM in Australia.
The singer and the host have an adorable relationship since they ask for updates about each other's dogs every time they talk. 
Since Tomlinson's Instagram is more focused on his professional career, Clifford and Bruce are often featured on Eleanor Calder's Instagram. Calder is Tomlinson's girlfriend. 
The pair first started dating in 2011 and broke up in 2015. They reunited in 2017 and have been together ever since. Both of them keep their relationship out of the spotlight. 
Talking about their dogs, Calder often posts pictures with them and even has an Instagram Stories highlight dedicated to the adorable fur babies.