Niall Horan Steps Out with New Girlfriend Affirming Dating Rumors
Niall Horan made a red carpet debut with his girlfriend after a year of dating rumors.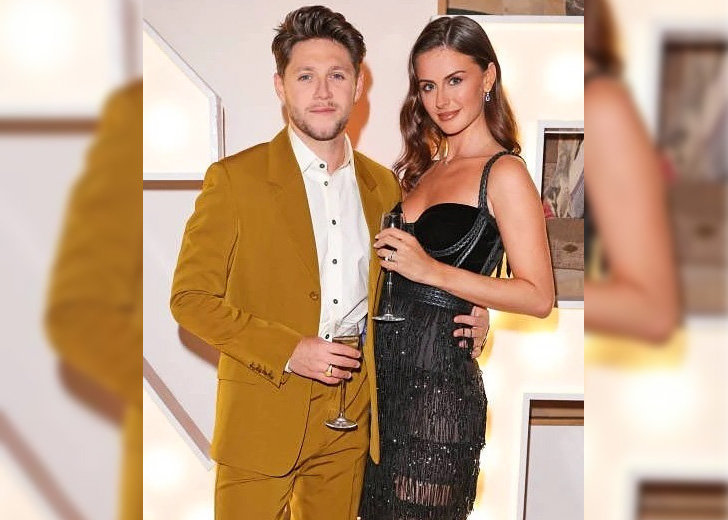 Former One Direction alum Niall Horan and his girlfriend Amelia Woolley made their first public appearance together at Horan & Rose Charity Gala in London, England. The event was hosted by Horan and golfer Justin Rose to raise money for The Black Heart Foundation and Cancer Research UK.
Horan and Woolley sparked dating rumors in July 2020 but have only been sighted together a handful of times. Much like most of his dating history, the singer has remained very private about his love life and even Woolley has only revealed little about their relationship. 
Before being linked to Woolley, Horan was in a relationship with many well-known names, including Ellie Goulding, Hailee Steinfeld, and Barbara Palvin. Here's a look at his dating history and other relationship rumors.
Ellie Goulding
Horan and Goulding dated for a while in 2013, when Horan was still a rising star. The 'Burn' hitmaker addressed her relationship with him during an interview with Seventeen Magazine.
We're still friends. We went on a few dates, and it was really fun. He's a really, really lovely guy. He's got the biggest sense of humor, he's very caring, and I see him as a genuine friend in the industry.
Barbara Palvin
The former One Direction member and Victoria's Secret model Barbara Palvin dated back in 2014. However, their relationship didn't last long, and they went their separate ways. 
The reason for their split was reported to result from their busy schedules as Horan was incredibly busy with recording and tours while Palvin also led a busy lifestyle.
Hailee Steinfeld
Before being linked with Woolley, Horan's last known relationship was with Steinfeld. The two dated for a year and a half before splitting in 2018, but none of the two publicly confirmed they were dating.
Steinfeld's 2020 song 'Wrong Direction' is thought to be about her relationship with Horan. Because of the song's lyrics, many think that the two ended their relationship because he was unfaithful.
Demi Lovato
Horan had previously admitted that he had a crush on Demi Lovato and he later revealed he had reached out to her. The 'Heart Attack' hitmaker also called him "so cute" in an interview and it didn't take long for fans to ship the two together.
Lovato said she had a crush on Horan but later revealed she wasn't interested in a relationship.
He has a lot of great qualities. He is an amazing listener and makes me laugh a lot, two of the main qualities I look for. He knows I have a little crush on him, and we enjoy having dinner when we get the chance. We speak and message all the time… We are both in a place where we feel zero pressure to rush.
Selena Gomez
Horan has also been romantically linked to Selena Gomez on multiple occasions. However, both the singers have denied being in a relationship and have confirmed that they are nothing more than friends.