Lil Baby's Ex Girlfriend Jayda Cheaves Seemingly Confirms He Is Dating Saweetie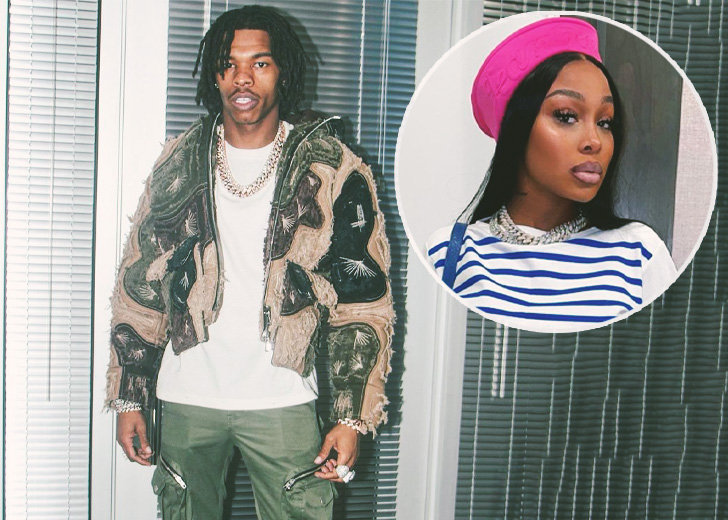 Lil Baby and Saweetie are presumably dating.
The words around the rapper duo dating each other came out after they were recently spotted shopping together in New York, where Lil Baby reportedly spent nearly $100K on the 'Best Friend' singer.
According to Hollywood Unlocked, a source said that the news might sound like a shock to some fans since Saweetie could afford shopping independently and previously denied similar speculation involving NBA star James Harden.
But the source claimed that there was actual security footage from the store that showed Lil Baby and Saweetie shopping together in the Chanel store.
The tabloid further reported that Saweetie had been in New York for her big SNL gig. She apparently stayed a couple of more days as she also performed over the weekend for Powerhouse in New Jersey, where Lil Baby also hit the stage.
Jayda Cheaves Reacts to the Dating Rumors Involving Lil Baby and Saweetie
While the two rappers are yet to comment on the dating rumors, Lil Baby's ex-girlfriend Jayda Cheaves reacted to the story by liking it on Hollywood Unlocked's Instagram post.
The publication had shared a post on Instagram, with a caption, "Looks like Saweetie may have found herself an 8-figure hitter as a source revealed to us that a rapper recently dropped a big bag on her!"
Her social media activity does not speak on behalf of the possible couple, but she seemingly confirmed or approved of the story, so to say.
Lil Baby and Cheaves were in an on-and-off relationship for a while before they finally ended their relationship in early 2021. From their relationship, they also share a daughter, Loyal Armani, who was born in February 2019.
Saweetie Recently Admitted to Not Having a Man
Right before the rumors started swirling around the internet, Saweetie, whose full name is Diamonté Quiava Valentin Harper, attended the Power 105.1 Powerhouse stage for a performance.
She revealed she was willing to have a baby, as she said, "I want a baby," twice. And when she was asked when the baby would come, she stated she didn't know while admitting she "don't have a man."
Saweetie further added:
I'm just ready. I'm getting older and I want a baby. I know I'm young, I'm very young. But let's be real, I wanna pop that [expletive] out and snap back. We gotta find the right man who knows how to [expletive] communicate.
Now, the recent rumors suggesting she and Lil Baby are dating hint that she might have just found her "right man."
Fans' Reaction to the Rumors
The possibility of seeing Lil Baby and Saweetie as the next Hip Hop couple has invited mixed reactions from fans on the internet.
"Damn, Lil Baby dating Saweetie, Quavo's Ex , and they were labelmates? The Quality is not under Control," someone tweeted.
Another chimed, "Damn Lil Baby and Migos never got along and now it's allegations of Baby dating Saweetie."
"Jason Lee said he wants Saweetie to deny that her and Lil Baby are dating cause he got video evidence… chileee it's getting messy," a fan added.