Are Lil Baby and Ex Girlfriend Jayda Cheaves Back Together? Their Relationship Explained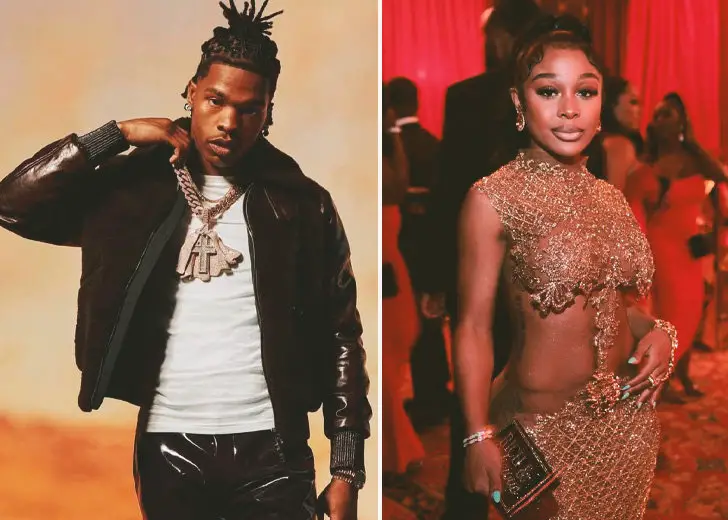 It is no secret that Lil Baby and his former girlfriend, Jayda Cheaves, had a tumultuous relationship. 
The couple often made headlines because of their on-off relationship, which resulted from Lil Baby's infidelity. It all started when the Atlanta rapper slid into Cheaves' DMs. Cheaves was living in Savannah at the time. 
But when Lil baby found that her sister, Ameerah, was in Atlanta, he recruited Ameerah's help, and thanks to her, Lil Baby finally met Cheaves. The two hit it off immediately, and before you knew it, Cheaves was Lil Baby's girlfriend.  
However, the couple hit the first bump in their relationship when Lil Baby admitted that he cheated on his girlfriend with another woman, Ayesha, who is the mother of his oldest son. 
But Cheaves shrugged it off, and during an interview with DJ Smallz Eyes in June 2018, Cheaves shared that they were pretty serious. Then, a few months later, in September, she surprised everyone with a baby bump. 
And by February 2019, Cheaves and Lil Baby welcomed their first child together.
Lil Baby and His Former Girlfriend Hit Rough Patch
Things were going well for Lil Baby and his girlfriend after the birth of their baby. 
In September 2019 during an interview with Sheen, Cheaves opened up about what it was like to be a supportive girlfriend while juggling her mommy duties.
Being a girlfriend to a rapper is much like being a girlfriend to anyone else. You show your partner that you care, support their dreams, and stay in their corner.
However, the couple appeared to hit another snag in early 2020 after Lil Baby made it clear he wasn't deeply in love with anyone. Soon after, his girlfriend confirmed that they had broken up, saying there was no bad blood between them, and that she was focusing on their son. 
But it wasn't long until Cheaves teased a patch up by posting a photo of her and Lil Baby kissing to her Instagram Stories. Then cheating rumors circulated that Lil Baby had paid an adult film actress to sleep with him, which he denied at first but later admitted to. 
The duo then unfollowed each other on Instagram, after which Lil Baby deleted his account while Cheaves removed all traces of him from her grid.
Lil Baby and His Former Girlfriend Spotted Together
Lil Baby and Cheaves appeared to be on break indefinitely until they were spotted at an event together in August. 
The rapper and his former girlfriend turned heads when they were seen together at James Harden's birthday bash in Houston. According to The Shade Room, one of her fans' pages shared a video of the two linking up at the party. 
They came together looking adorable and struck poses in their similar yellow-themed outfits. 
Although the two of them being spotted together did not confirm they were back together, this re-sparked relationship rumors. People assumed they were back together and expressed it in the comments.
Not everyone was happy about their alleged reunion, with one user commenting, "We want single Jayda." 
However, nothing has been confirmed yet, and it is unclear if they are together or not.