Have A Closer Look At Lil Baby Diamonds On His Teeth; How Much Does He Spent?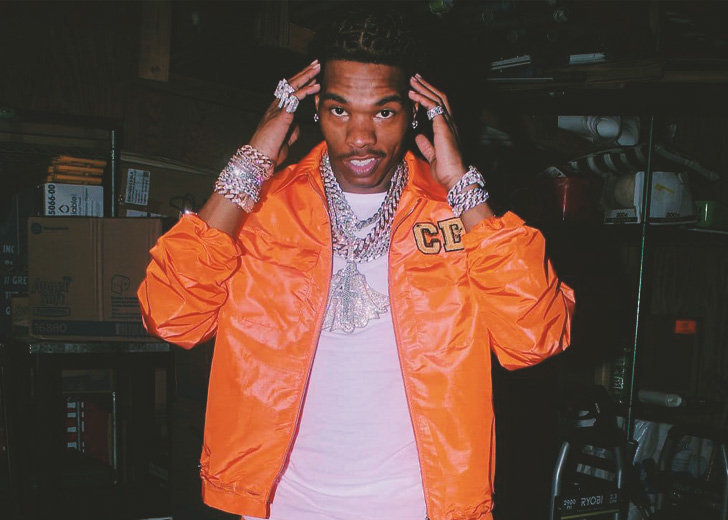 In 2018, rapper Lil Baby showcased his jewelry and luxurious accessories during his chat with GQ. The rapper let the audience know about the types of wealth he had on his body and how much he spent on them.
Lil baby told the show's host that "all the time I spend $60,000 when I had a million," but suggested everyone to "take your time" and "spend it wisely." He further talked about being inspired by artists with "big chains and watches."
Recently, the 'Drip Too Hard' hitmaker can be seen flaunting his shiny teeth with expensive diamond engravings.
Lil Baby Has Diamonds on His Teeth
In September 2019, it was revealed that the Atlanta-born rapper had a new set of jewelry on his body. Next, the rapper took to Twitter to announce his new diamond teeth.
However, Lil Baby first tweeted how "today" was the day "I stop smoking cigarettes." And immediately followed up his tweet with another post to announce his "new teeth."
Earlier in March, it was reported that the rapper had added some more diamonds to his teeth and gave it a more shiner look.
Lil baby even took matters a step ahead after he posted a video on his Instagram of himself brushing his teeth with dazzling diamonds on them and at the same time flaunted his prized asset by writing a caption on the video that read,
Just Cause You Brought Em Don't Mean You Aint Gotta Brush Em
A Look into Lil Baby's Other Expensive Accessories
The first accessory that Lil Baby talked about was his Rolex Datejust watch. According to him, the watch was "actually gifted to me" and has a lot of sentimental value.
He also revealed the gifted watch to contain "no diamonds" initially. However, instead of buying a new watch with diamonds, Lil baby "added on this watch," and as a result, paid more for the gifted watch than one would regularly pay for a new watch with diamonds in them because he "built the watch, right from scratch."
Lil Baby then moved on to his next watch, an AP watch which, per the rapper, would cost something between $55,000 to 60,000 at the time. Further talking about his love for watches, the rapper said,
I wear watches for more of a fashion. I wear two watches and neither one of them never have the correct time.   
The third accessory the rapper showcased was his Cuban Link Bracelet, a piece of jewelry he "hardly ever takes off." Then, moving on from the watches, Lil Baby started explaining his Star Rings. 
Lil Baby talked about how he had "recently got the two Star Rings." Interestingly, a month before this interview, the rapper lost seven of his most expensive rings.
According to Lil Baby, he loved wearing both of them at the same time "due to the fact I wear two watches most of the time" and to make a set of "watch, bracelet, ring" on his both hands.
Next on the list was his Lil Baby pendant with the text "Lil Baby" written on it. During his talk-through of the pendant, the rapper explained to the audience how he got his existing moniker.
As per Lil Baby, he got the name "Lil Baby" hanging around with "older dudes" at the age of "maybe like 12 [or] 13," and for "being the younger kid around," he was started getting called a "Lil Baby," a name that has since stuck with him.
The display of riches was followed by a shiny "Zone 4" diamond pendant, a nod to the neighborhood he grew up in. Subsequently, Lil Baby talked about his other pendants, chains, and earrings, all made out of shiny diamonds.