Netizens Suspect Landon Barker and Charli D'Amelio Might Be Dating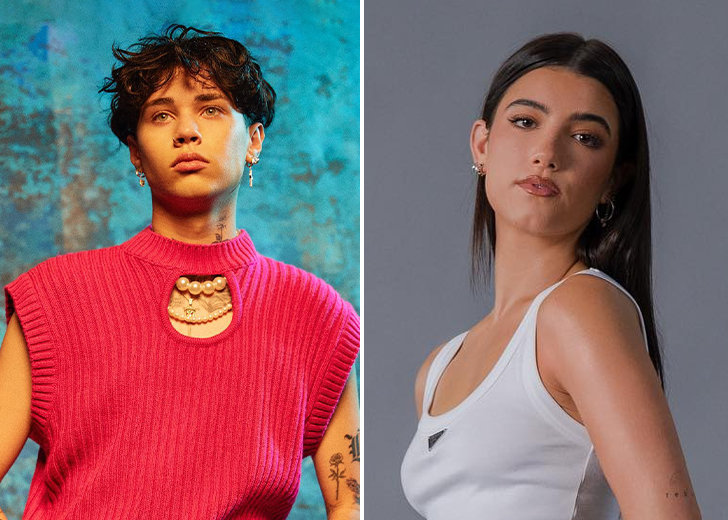 Is there something going between Landon Barker and Charli D'Amelio? 
On June 15, 2022, the paparazzi caught the aspiring rockstar and the TikTok royalty leaving together from a party thrown for Barker's recent project. 
He had launched his co-designed collection with a fashion company boohooMAN at the Desert 5 Spot in Los Angeles. 
Fans Think Landon Barker and Charli D'Amelio Might Be Dating
The venue was transformed into an intimate concert space, and Barker even took to the stage to perform his hit song 'Die In California,' among others. 
And in attendance at the event was D'Amelio, who was later seen leaving together with Barker and TikTok fashion icon Avani Gregg. 
Barker and D'Amelio leaving the event together caused a frenzy amongst fans who immediately started wondering if they could be dating. 

Charli D'Amelio leaving Landon Barker's event spurred the dating rumors. (Source: Instagram)
Things escalated when Chase Hudson, Barker's friend, and D'Amelio's former boyfriend, deleted a picture with Barker. 
"I think that something going on between them...They [Barker and D'Amelio] weren't close before. He [Barker] is Chase's friend," one user commented. 
It is too early to tell if the duo might be dating, but some netizens even claimed D'Amelio was making business moves. 
They said the TikTok star was probably trying to get close to the Kardashians or appear in their show through Barker. 
Landon Barker and Josie Canseco
Before Barker was linked to D'Amelio, he was in a relationship with Josie Canseco. But a few months back, news of their breakup made its way to the internet. 
Although they did not reveal the reason for their break-up, netizens suspected Canseco cheated on Barker with his best friend, Jaden Hossler. 
The speculations started after Barker unfollowed Canseco and Hossler, who had also broken up with Nessa Barrett. 
BFFs podcast later revealed they had approached the rockstar to come on the show and set the record straight about the unfollowing. 
Barker was open to the idea, which led the podcast hosts to conclude that something juicy was going on behind the scenes. 
However, Canseco later took to Instagram and clarified she had never come close to starting anything with Hossler. After that, the matter fizzled out. 
Charli D'Amelio and Chase Hudson
While Barker and his ex are no longer on talking terms, the same cannot be said about D'Amelio and her ex, Hudson.
The Takakura and the singer went Instagram official on 2020 Valentine's Day. 
But by June 2020, they called it quits after rumors started Hudson had allegedly cheated on D'Amelio with Barrett. 
Hudson later clarified that whatever he had going on with Barrett happened when they were both single. Unfortunately, that did not save their relationship.
D'Amelio and Hudson went back and forth on social media before separating for good. Despite the circumstances of their break up, the two are still on talking terms and good friends to this day. 
D'Amelio went on to as Hudson's love interest in his music video for 'America's Sweetheart.'They have even hinted frequently that they could get back together in the future if they were destined to.