Kim Seon Ho Scandal — Difficult Texts with Ex Girlfriend after Pregnancy Revealed!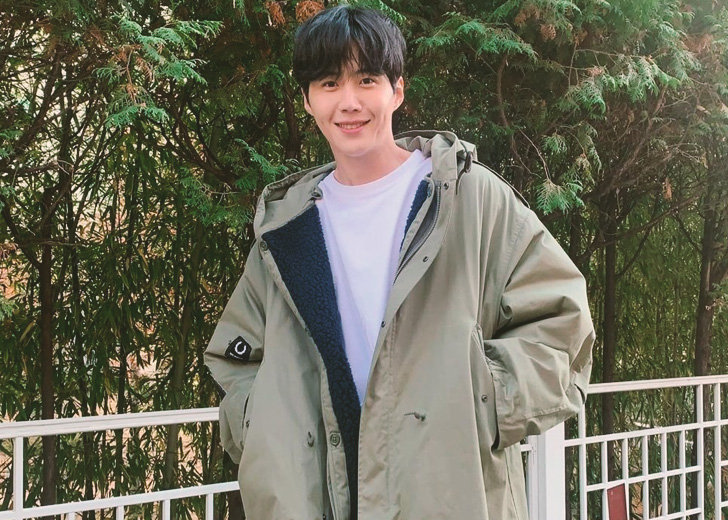 Since the last time we reported on Kim Seon Ho's forced abortion and gaslighting scandal, Dispatch revealed that the Hometown Cha-Cha-Cha actor was innocent and that his ex-girlfriend, Choi Young Ah, was lying. 
Young Ah had made shocking revelations on the community website, Nate Pann. In the post, she claimed that Seon Ho had forced her to get an abortion and emotionally manipulated her under the fall pretense of marriage.   
After the allegations, Seon Ho admitted to the wrongdoings and apologized to his fans and Young Ah. 
However, in a shocking turn of events, Dispatch revealed that the allegations were far from true. The outlet talked to their mutual friends and found out that Seon Ho had done no such thing and only admitted to the accusations out of consideration for Young Ah. 
The outlet revealed the full dating history and claimed that the entire scandal was Young Ah's plan to ruin Seon Ho's career. 
On November 1, Dispatch revealed more KakaoTalk chat logs between the former couple, showing that Young Ah's allegations were not true. 
Kim Seon Ho and Choi Young Ah's Chat Logs
Dispatch revealed that Young Ah's claims about Seon Ho's adverse reactions to the news of her pregnancy were likely untrue, based on the messages exchanged between the two. 
According to Young Ah's initial accusatory post, she had mentioned Seon Ho of the doctors advising her on the risks of aborting the baby to Seon Ho. However, unlike her previous claims, Seon Ho did not react negatively and instead was supportive and caring. 
They even exchanged heart emojis and expressed their affection. In the later messages, Seon Ho even offered to marry Young Ah and assured her he would tell his parents and do right by her. He also constantly reminded her not to worry too much and expressed his love. 
The couple eventually decided that abortion was right for them, with Young Ah also agreeing to it without being forced by Seon Ho. After the procedure, Seon Ho was still caring and loving towards Young Ah, contrary to her claims that he was cold.
Kim Seon Ho and Choi Young Ah Break-up
But in 2021, the relationship fell apart. Dispatch claimed, quoting a mutual friend's comment about the couple, that Young Ah kept lying to Seon Ho about her ex-husband, seeing her other men, and keeping audio and video recordings of him. 
Dispatch revealed messages of their breakup, which showed that Seon Ho broke up with her not because of his "personality change" but because of her complicated personal life. After the split, Young Ah begged for Seon Ho to come back, but Seon Ho was adamant.
According to her friend's statement, she could not accept the breakup, and that's when Young Ah turned vengeful and promised to bring him down. 
It looks like the entire scandal was all just a big misunderstanding.