Fans Want Kim Seon Ho Back on '2 Days & 1 Night' after Ex Girlfriend's Lies in Abortion Scandal
Fans are petitioning for Seon Ho's return.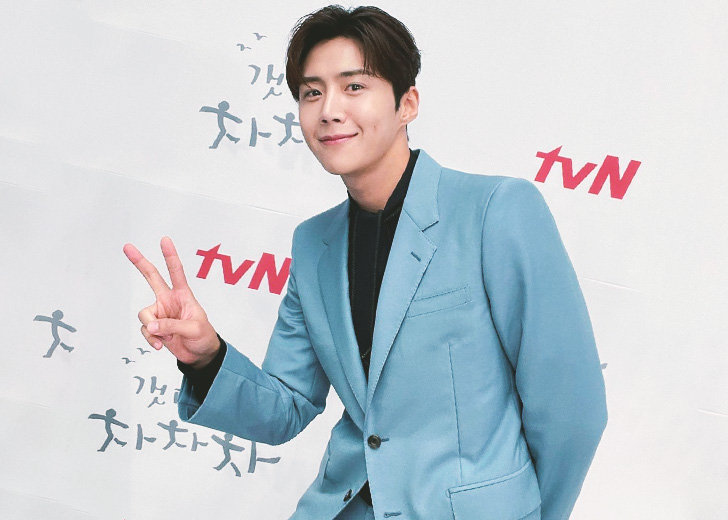 Kim Seon Ho was gearing up to celebrate the record-breaking finale of his South Korean drama Hometown Cha Cha Cha when he was embroiled in a major controversy. 
On October 18, the actor's former girlfriend, identified as the former weather forecaster turned influencer Choi Young Ah, penned an anonymous note. She accused the actor of gaslighting and forced abortion, among many other things. 
However, fans were left disappointed when the actor released a statement and admitted to all the wrongdoings. The actor explained that his "carelessness and inconsiderate behavior" had hurt Young Ah and his colleagues. 
He then apologized to his ex-girlfriend and his fans for everything. 
Kim Seon Ho Removed from Projects
The actor who had great things going on in his career was immediately removed from brand deals and programs. His upcoming projects were also stalled. 
Seon Ho had to cancel his interviews, and he was removed from Domino's Korea's social media sites and website. The actor who had signed a contract with the pizza giant had done commercials, but there were no traces of him on the pizza giant's Instagram following the scandal. 
E-commerce platform 11Street, outdoor clothing brand Nau, and skincare brand La Roche-Posay also followed suit. 
The actor was also set to appear in three movies; Tristes Tropiques, 2pm Date, and Dog Days. Star News reported that Tristes Tropiques would have film in November and that the actor had not signed a contract yet. 
The scandal meant he could be dropped from these projects, although there has been no development yet. The actor was also removed from the long-running variety show, 2 Days 1 Night. 
The same day Seon Ho admitted to the allegations, the actor also announced he was departing from the program. The KBS2 2 Days & 1 Night season four production team stated that they would edit out Seon Ho to the best of their abilities and ensure viewers were not uncomfortable. 
Kim Seon Ho Went from Culprit to Victim
However, in a shocking turn of events, Dispatch revealed that Seon Ho was not guilty.
The outlet did an in-depth investigation and reported on the timeline of Seon Ho and Yong Ah's relationship, only to find that Seon Ho might have been a victim of lies. Dispatch talked to many of their mutual friends and realized that Seon Ho was not what Young Ah painted him out to be. 
Fans were shocked to learn that Young Ah had lied to get Seon Ho back after their breakup. As a result, fans are now petitioning for KBS2 to cancel their decision to remove Seon Ho from 2 Days & 1 Night.
They uploaded the petition titled "Refusing Kim Seon Ho's Departure" on the KBS Center for Viewers' Rights and Petition bulletin board. As of October 21, the petition has been signed by over 18,000 people.
So far, KBS2 has not responded to any of this.