All the Fallout from Kim Seon Ho's Gaslighting and Forced Abortion Accusations
Many are convinced that "Actor K" is Kim Seon Ho.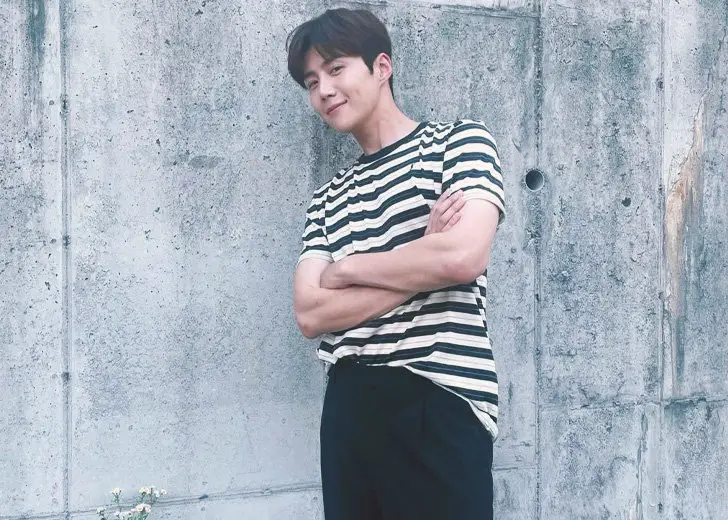 Kim Seon Ho's career was taking off, but the recent abortion and gaslighting accusations thrown at him might cancel him for good unless his agency does something. 
The South Korean actor who wowed audiences in Start-Up has been the talk of the town ever since his alleged ex-girlfriend exposed him. On October 17, an anonymous netizen speculated to be his ex-girlfriend made shocking revelations on the online community website Nate Pann. 
Kim Seon Ho Allegedly "Actor K"
She stated that she was exposing "Actor K" not because of their breakup but because she never got the apology she sought from him. In addition, she revealed that she had been pregnant with Actor K's child, and doctors had strongly advised her against abortion because of her condition. 
But Actor K refused to take responsibility and instead gaslighted her into getting an abortion, which she eventually agreed to because he promised to marry her and build a future. However, once she got the abortion, Actor K started changing and soon asked for a breakup. 
The alleged victim was devastated and wanted to talk things through, but she was never given a chance. She also claimed that Actor K was a huge gossip who criticized all his colleagues behind their backs and called him self-centered. 
Although there is no concrete evidence suggesting that the actor in question is Seon Ho, reporter-YouTuber Lee Jin Ho, famous for making videos about the Korean entertainment industry, released a video and named Seon Ho as Actor K.
Kim Seon Ho Loses Endorsement Deals
The Korean media outlet and some of the brands Seon Ho works with also seem convinced that Seon Ho is Actor K. 
The actor, who had signed a contract with Domino's Pizza Korea since February of this year, had done a commercial with TV personality Shin Dong Yup. However, recently the pizza giant has removed all Seon Ho related content from their websites and social media platforms. 
The commercial has also been set to private on the pizza giant's YouTube channel. However, the company is yet to release a statement regarding its decision. 
Meanwhile, his agency, SALT Entertainment, who remained quiet as the scandal grew, finally released a statement. The agency stated that they were currently looking into the accusations and that nothing had been confirmed yet. 
The agency also requested more time and apologized for the late response. 
Kim Seon Ho's Scandal Affects Co-stars
The actor who had just wrapped up his Netflix hit drama Hometown Cha-Cha-Cha officially canceled his upcoming interview. In a statement, his agency, SALT Entertainment, shared that his interview for Hometown Cha-Cha-Cha was canceled due to "internal circumstances."
Similarly, Seon Ho's co-star, Shin Min Ah, who starred opposite the actor in the series, canceled her interview. Her agency also stated that the interview would be postponed and cited "internal circumstances" as the reason. 
Reports suggest that the interview was being held to commemorate the successful ending of the series and answer questions regarding the drama from reporters. 
So far, Seon Ho has not responded to the allegations.