Kim Fields Is a Hero For Her Sister Alexis Fields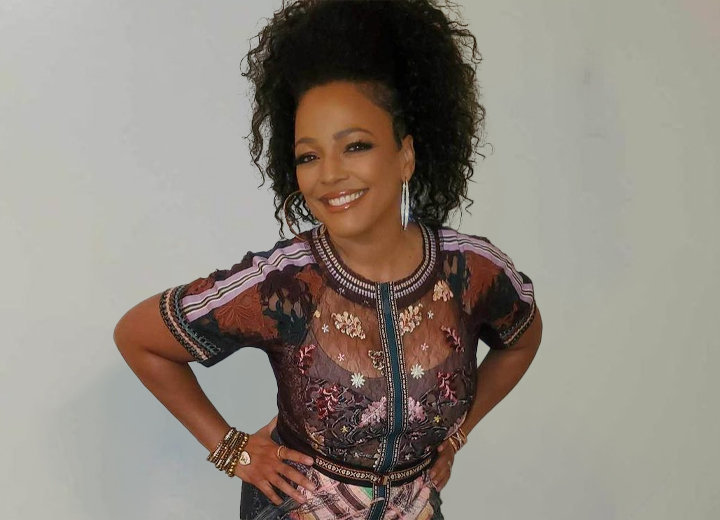 In March 1979, at 12 years old, Kim Fields became a big sister to her sibling, Alexis Fields, but despite the huge age gap, the siblings have remained very close throughout their lives.
Not only do they share the same blood, but they also bonded over their similar career trajectories. 
Kim and her baby sister grew up in the limelight, and the old schoolers might remember them from some of the famous 90s sitcoms. 
Kim began her acting career at the age of five when she starred in Sesame Street. She was well-known for her role as the cheeky school girl, Tootie Ramsey, on The Facts of Life.
Eventually, Kim made an effortless transition to adult roles playing a confident young woman on Living Single alongside Queen Latifah. 
By then, Alexis had also joined the industry. She began her acting career with roles in Roc, Hangin' With Mr. Cooper, and Sister, Sister. 
In 2020, Kim hosted a series of conversations as a part of her #BirthdayVibes Countdown leading up to her May 12 birthday. She invited Alexis, and the duo reminisced about their time together and talked about their admiration for each other.  
Kim Fields and Her Sister Are Each Other's Hero
Right off the bat, the Sesame Street star gushed about what an amazing person Alexis was and that she was her hero for a "gazillion reasons."

Kim Fields and her sister admiring each other. (Source: YouTube)
She said her sibling was a fabulous actress and smashing it in her new project. The duo kept it light-hearted and fun until Kim asked Alexis how she was as an older sibling. 
Alexis shared that she always shrugged it off when Kim called her a hero because she could not be a hero to her hero. She then explained why she appreciated Kim so much and how she set a good example for her. 
"There was never a moment where I was not in awe of you growing up. I see how certain things in my life have mirrored yours when I tried to light tap in your footsteps. I didn't want to act, but I did because I watched you do it, and it felt safe because you did it with such grace." said Alexis. 
The Roc star added that her older sibling always carried herself in such a way that made it easier for her to be great. Alexis could not remember when she did not want to be like Kim. 
Alexis Fields Thanks Kim Fields for Everything
And as a teary-eyed Kim took in every word, Alexis thanked the former for everything she had done for her and their family. 
"I am grateful for the example you and mom set for me. I am grateful for your birth, I am grateful for the good thing that happened in your life that you worked hard for, but I am also happy for those quiet moments that only we know about where we have cried, where we have grown," shared the actress. 
Alexis added that many times, without Kim knowing, the latter had saved her life and helped her find her way. 
After that, Alexis ended her heartwarming speech while Kim wiped her tears and noted she never knew her sibling felt that way. The Living Single star thanked her beloved sister for the wonderful words.