Why Did 'Living Single' Stars Kim Fields and T.C. Carson Leave The Show? Where Are They Now?
The ensemble of 'Living Single' has had some outstanding careers since its abrupt cancellation in 1998.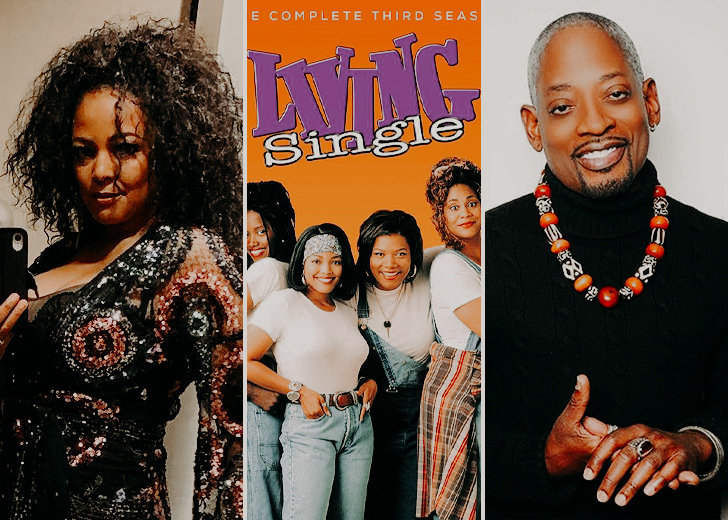 The 1990s smash hit show about six young people in their twenties who shared romantic adventures, career initiatives, and, of course, some humorous banter was all the rage back then. And if you're thinking about Friends, you're wrong. 
It was Fox's breakout sitcom Living Single, featuring six African-American stars. The show lasted five seasons from 1993 to 1998. It established the formula of friendship sitcoms before Friends became America's favorite show. 
The story revolved around four girls, Khadijah James, Synclaire James-Jones, Regine Hunter, and Maxine Shaw. The upstairs neighbors, Kyle Barker and Overton Jones completed the picture.
In this article, we'll talk about the two most loved characters, Regine Hunter played by Kim Fields, and Kyle Barker portrayed by Terrence C. Carson. Let's find out why they left the series and where they are now?
Why Did Kim Fields Leave 'Living Single'?
Thanks to her role as Hunter on Living Single, Fields' sitcom popularity was rejuvenated five years after her stint as Dorothy "Tootie" Ramsey on The Facts of Life.
However, after almost five successful years of the Fox series, the actress left the show a few episodes short of finishing the last season.
Apparently, she left because the job, the process, and everything else didn't feel the same to her. 
In a May 2021 interview with Bustle, she discussed her career at 28, revealing that it was a really dark phase in her life.
She stated she was on the verge of divorce at the time. And although she founded a production company and had a lot of outstanding projects, she had no deals.
I went through a stage where I completely shut down. I had these blackout drapes in my house, and I closed the drapes and stayed in bed for about two weeks, maybe longer.
Fields also confessed she was a little depressed at the time. Eventually, she pulled herself together and moved on with significant projects in hand. 
Kim Fields' Life After 'Living Single'
The actress has since worked behind the camera in several television shows, including BET's Let's Stay Together, Tyler Perry's Meet the Browns, Kenan & Kel, House of Payne, and the upcoming Urban flix TV drama Vicious.
Fields also featured on The Real Housewives of Atlanta in 2015, although her stint was short-lived. In 2016, the actress made her foray into reality TV by competing in season 22 of Dancing with the Stars, where she placed eighth.
Her fame reignited in 2021 when she entered the cast of Netflix's The Upshaws, alongside acclaimed comedians and co-creators of the show, Mike Epps and Wanda Sykes.
Why Did T.C. Carson Leave 'Living Single'?
Carson, who portrayed the suave Kyle Barker claimed he was dismissed from the show after criticizing Warner Bros. for ignoring the sitcom in preference of Friends.
The actor expressed his dissatisfaction with what was going on behind the scenes in an interview with Comedy Hype.
Both shows were Warner Bros. shows on Warner Bros. lots. So to watch that, to be on our lot and to watch that, was really kind of a slap in the face.
The actor explained they would approach them as a group, but he was the spokesperson. Carson claimed he was dismissed from the show after the production became frustrated with the cast's outspokenness.
He further elaborated that throughout his time on Living Single, he was grateful to have the work he had and recognized the significance of these personalities in his community.
"And so when I come to you with a problem, it's because of that, not because of ego. They looked at it as ego," he continued.
After he left the Fox series, Carson rose to fame as a notable voice actor portraying Mace Windu in Star Wars: The Clone Wars and Kratos in the PlayStation game God of War.
He has also featured on shows including Nashville and OWN's Greenleaf in recent years. The now 62-year-old actor will also soon be seen on The Forgettable Life of Liam White, which is expected to release in 2021.