Mike Epps's Net Worth Rising with New Shows and Festivals Post-pandemic
Mike Epps has several stand-up shows lined up for 2021 and 2022 which has definitely added extra dollars to his net worth. The star comic has been doing great in both the career and financial spectrum.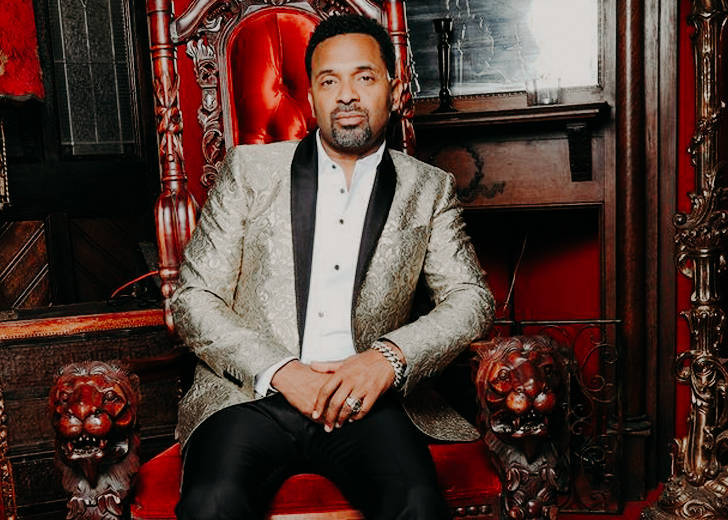 The comedian/actor Mike Epps is part of one of the most anticipated TV shows of 2021 Upshaw, according to Complex. 
After being a part of numerous projects during the lockdown phase and bagging several shows until 2022, Epps has definitely added extra dollars to his net worth.
Epps shows with Netflix
Apart from Upshaw, the talented actor has been a part of four Netflix originals. He made his Netflix debut in 2015, with a Netflix comedy special named Mike Epps: Don't Take It Personal. The show was recorded at L.A's historic Orpheum Theatre, where he did his stand-up comedy special and entertained his crowd with some hilarious impressions. 
Epps filmed his second special feature for Netflix in 2017 with the Def Comedy Jam 25, where he was on stage with the giants of stand-up comedy like;  Dave Chappelle, Steve Harvey, and others. The show was filmed as a tribute to the 25th anniversary of Russell Simmon's Def Comedy Jam.
In 2019, Epps had another one of his comedy special featured on Netflix called Mike Epps Only One Mike. In the same year, he also played a supporting role in the Eddie Murphy movie Dolemite Is My Name.
His Net Worth
According to Celebrity Net Worth, the multi-talented artist has a net worth of $5 million. The comedian had a flair in comedy since a very young age but was only able to bag his big break in 1995 when he joined the 'Def Comedy Jam' Tour in Brooklyn.
From then on, Epps has done multiple comedy specials and even been a part of numerous hit movies, including The Hangover and Dolemite Is My Name.
On August 27, 2020, the actor posted a picture of him carrying his daughter while he stood on the porch of his house where he was born. 
In the caption of the picture, the actor addressed that he had lost his house in the '80s and repurchased it 20 years ago and remolded it. And it looks, Grand.
What To Expect Next From Epps
Following the pandemic, the comic has been booked for several stand-up shows in the Fabulously Funny Comedy Festival that will be touring in different parts of the USA. 
The finalized comedy tour dates start from May 8, 2021, in Washington DC and carried on to April 23, 2022, in L.A.
The star comic has also been doing his own stand-up show Mike Epps Hoop Classic Comedy Jam, in Indiana, featuring fellow comedian Michael Blackson, Kountry Wayne, and Karlous Miller.
With all his new projects combined, it is hard to guess his exact net worth. However, the comic seems to be doing very well for himself, both career and money-wise.