How Kim Fields' Mother Directly Influenced Her Acting Career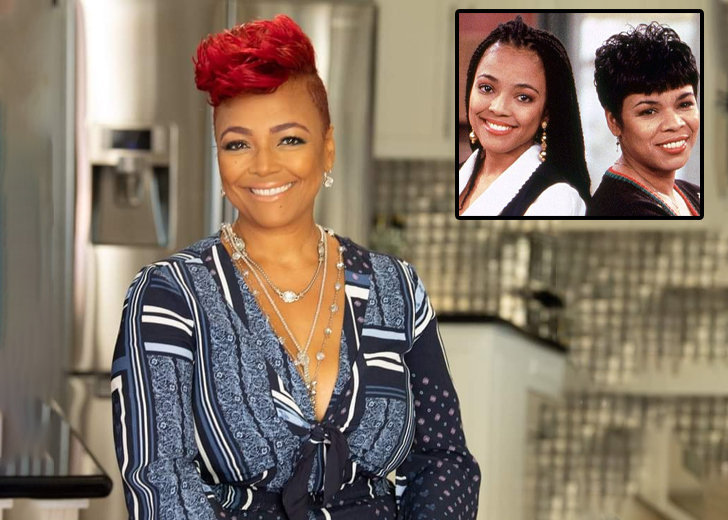 Kim Fields got into acting at a very early age. She had started getting roles in big projects by the time she was five years old.
Kim had a wonderful person to look up to in acting — her mother, Chip Fields. And she didn't just take inspiration from her from afar.
Chip directly influenced Kim's path into acting. Well, Chip and their financial weakness both did.
Kim Fields' Mother Brought Her along for the Ride
Chip was a single mother living in New York when Kim was little. Kim was a shy kid growing up.
She got her first taste of the performing arts alongside her mother.
Chip, living the way she was, could not afford a babysitter for Kim. So, she would take her along to her acting classes.

Kim Fields with her mother, Chip Fields. (Photo: Kim Fields/Instagram)
Kim wasn't the only kid at the place. There were many other moms in a similar predicament, and she had a lot of friends to hang out with.
But, while her mother was busy learning her trade, Kim would get bored. And so would the other kids there.
Therefore, to keep themselves entertained, they would start an imitation act.
"We would keep ourselves entertained by imitating what we saw them doing, and that kind of birthed acting classes for the younger kids," Kim told Parade in 2010.
Despite having gotten the acting bug early, she wasn't actually forced to take it up as a profession.
"I was never pushed into the industry," Kim confessed earlier in the same interview. She wasn't very actor-like, either. "I was not one to perform for friends and family at every get-together."
Her demeanor, it's safe to say, changed soon after.
Chip properly began her acting career in 1974. She was a well-known singer before this but wanted to expand her horizons.
And Kim followed suit just three years later.
Some sources claim she appeared on Sesame Street when she was only five and started her acting career with commercials.
Regardless, her formal debut on TV came in 1977 as Angie Ellis in Have I Got a Christmas for You.
And just two years later came the project she is most known for; Dorothy 'Tootie' Ramsey in The Facts Of Life.
She now has over 60 credits as an actor, 23 as a director, 10 as a producer, and a few others in other facets of show business.
But her first and most important acting role will always be imitating her mom in those acting classes.
Kim Fields' Mom, Dad, and Family
Kim Fields (full name - Kim Victoria Fields) was born on May 12, 1969, in New York City. She was the first child of her parents.
Chip and her dad divorced when she was a little girl. Following their divorce, Kim and her mom moved to Los Angeles, California.

Kim Fields with mother Chip and sister Alexis. (Photo: Alexis Fields/Instagram)
Her dad, too, moved to the state, but a while later. He relocated to San Bernardino.
In 1979, she became a big sister to Alexis Fields. Alexis, born on March 3, 1979, in California, is also an actress.
Kim's mom remarried in 1994. Her step dad, Ervin Hurd, too, is in the entertainment industry, although he works more behind the scenes.