Justin Chatwin Has Found His Ride or Die in Girlfriend Jenny
Justin Chatwin loves going on motorcycle adventures with his girlfriend Jenny.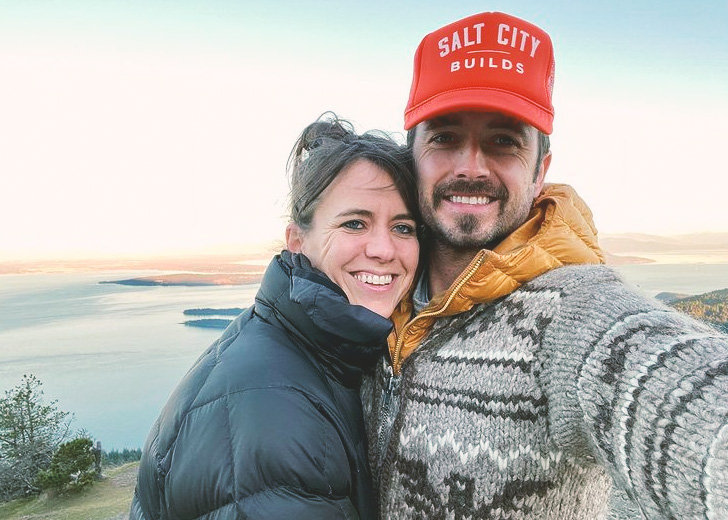 Many people dream of becoming an actor, but some, especially Justin Chatwin, enter the show business based on a dare. 
In 2001, he was dared by a friend to go to an audition for a movie and was called back and hired for a show. He did not know what he was getting himself into, but he built a career slowly from that point on. 
Perhaps the movie that launched him into superstardom was 2005's most expensive and successful film, War of the Worlds; A movie based on H. G. Well's novel 1898. Chatwin starred as the young Tom Cruise in the big-budget film directed by Steven Spielberg. 
Besides War of the Worlds, Chatwin is famous for his roles in Shameless and American Gothic, The Invisible, and Dragonball Evolution. For his role as Goku in Dragonball Evolution, Chatwin underwent a six-week intensive training course in mixed martial arts. 
Suffice to say, his training paid off, and fans of the movie have perpetually wondered if the actor has a girlfriend or wife. So here is a breakdown of the actor's love life. 
Justin Chatwin's Girlfriend
Unfortunately for the die-hard fans who wished he was single, Chatwin is currently in a relationship. 
The motorcycle enthusiast and an avid photographer often features photos of his girlfriend and their adventures on their off-the-grid lifestyle. On February 12, 2021, Instagram post, Chatwin uploaded a picture of his girlfriend, whom he revealed in the caption was Jenny. 
He also revealed her Instagram handle, @hookersandpopcorn, and shared that it was hard to find a woman like her who would go on trips with him. He ended off the posting noting that she was "his ride or die." 
Although it is unconfirmed when they started dating, she first appeared on his Instagram in November 2017. The photo was a back shot of Jenny with the caption "monumental." A year later, Chatwin shared a tribute on his Instagram for Jenny in honor of her birthday. 
According to her Instagram bio. Jenny is a social media manager. She also has a lot of loved-up photos of her with Chatwin. A brief scroll through her Instagram profile shows she shares her love for motorcycles and adventures with Chatwin. 
Justin Chatwin's Previous Relationships
Before dating Jenny, Chatwin was linked to a few other women.
In 2007, Chatwin was rumored to be dating his The Invisible co-star Margarita Levieva. However, nothing ever materialized, and the rumors soon stopped.
After that, from 2010 to 2011. Chatwin was linked with The Town That Dreaded Sundown actress Addison Timlin. The duo never really addressed the speculations, but coincidentally, Timlin is now the wife of Chatwin's Shameless co-star Jeremy Allen White. 
These are all in the past, and the actor is happily in love now with Jenny. And who knows maybe they'll soon become man and wife.