Fan's Still Wonder Why Did Emmy Rossum's Character Fiona Gallagher Leave 'Shameless'?
"It's been a long, wonderful journey and I'm so close to my Gallagher family that to walk away is quite bittersweet," Rossum said.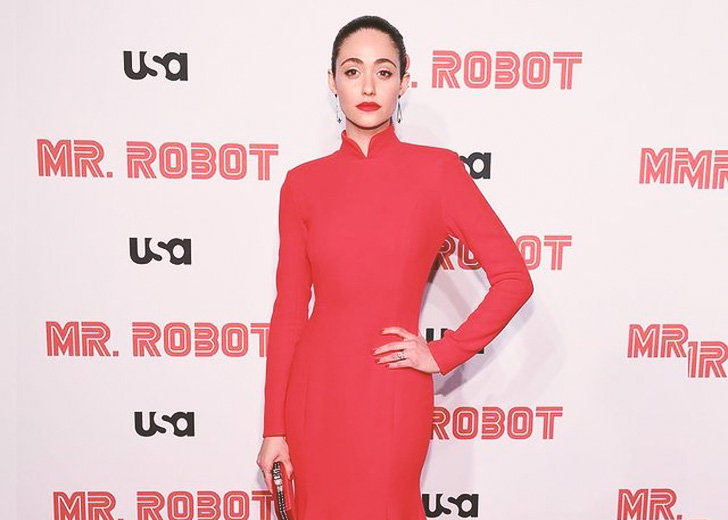 After nine seasons and over a hundred and ten hours of playing Fiona Gallagher, Emmy Rossum decided it was time to let the character go and move on. 
However, longtime fans of the show couldn't help but ask, "Why did Fiona leave Shameless?" In an attempt to give the fans some much-needed closure, the actress got in touch with Entertainment Weekly and shared her side of the story. 
Why Did Emmy Rossum Leave 'Shameless'?
Rossum was just 23 years old when she picked up her iconic role of Fiona Gallagher in Shameless, and the actress was 32 when she decided to let that character go. Obviously, when one has put in so much time and effort into a role, they grow attached to it. And, Rossum was no different. 
"It's been a long, wonderful journey and I'm so close to my Gallagher family that to walk away is quite bittersweet," she told the outlet, "But it did feel like it was time for the character to spread her wings and that there was less need for her."
Rossum also shared that she never wanted any project she was affiliated with to feel like "just a job." So, quitting while she was ahead and still very much loved the show was the path she chose. 
Emmy Rossum Was Grateful to Play Fiona Gallagher
The actress was grateful for the opportunity to have been able to grow under the Shameless umbrella, to have directed and written for a show that she held so dear to her heart.
Rossum claimed to have grown from and with the show. She added that the confidence the show and its showrunner John Weells had given her was pretty remarkable.
However, she now felt excited to rediscover what other roles she could tackle. She was hopeful that she would find other characters out there that would excite her, as Fiona Gallagher had done for so many years. She added, 
I always look forward to things that I'm not sure if I can pull off, things that intimidate me when I look at them on a page. I like that journey of discovery and I never ever want to become complacent in my work.
Emmy Rossum Felt Two Ways About Fiona Gallagher's Departure
All that being said, the actress was still confused about how she wanted her character to leave. She confessed that she always wanted Fiona Gallagher to leave on a high note.
That was something that she had campaigned for since the very beginning. However, as an actress, she loved the messy darkness that her character fell into. 
"I love the chaos that she craves and attracts," she outed, "And it's much, much more exciting and thrilling to play her when she's going through [stuff]."
She was careful not to spill any spoilers, though. Instead, she simply established that she was stuck between a rock and a hard place when it came to her character's conclusion.