Jeremy Allen White on How His Real Life Tattoo Ended up Merging with His 'Shameless' Character
Jeremy Allen White had his triangle tattoo at 17.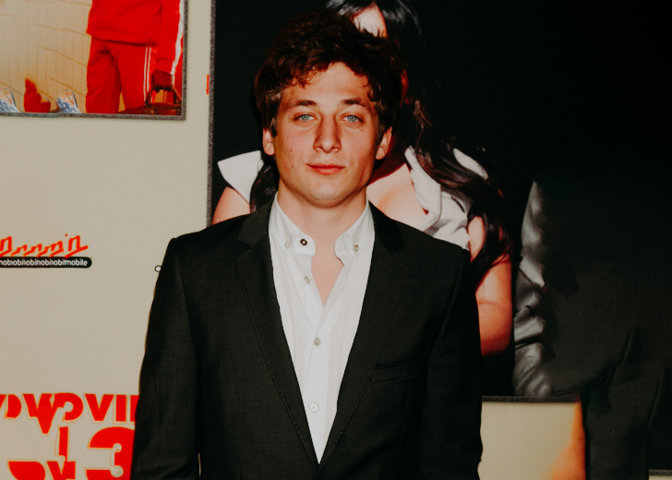 You may be familiar with Jeremy Allen White if you have watched Showtime's longest-running original series Shameless.
The film and television actor portrays Phillip Gallagher, nicknamed Lip, the season child of Frank Gallagher (William H. Macy), who is also most academically minded.
Over the course of the show's eleven seasons, White gave the viewers many memorable moments to cherish. But he also left them clueless about his character's triangle tattoo, inked on his left chest.
And even though he often went shirtless through all the seasons to show off his tattoo, the actor hardly described its meaning and why his character had it.
Truth behind Lip's Tattoo
During a conversation with Fox 5's interviewer Kevin McCarthy in July 2020, White finally opened up about the truth behind Lip's tattoo in the show.
He explained that the tattoo was not something added to his character on purpose, as it was his real tattoo the showrunners decided to keep with his character.
I went to shoot the pilot for Shameless, and it was pretty much just a pain to cover. [The makeup artists] were like 'it's so raised, no matter what you do to it, you pretty much see it.' We ended up asking the tattoo artist if I could have his tattoo on my body, so Lip ended up with the tattoo as well as myself.
The actor also revealed he got his triangle tattoo for some of his friends when he was about 17. According to him, his tattoo was done poorly, which is why it was raised. However, he failed to mention what it symbolized.
Attended Sessions to Prepare for the Role
Shameless aired its first season in January 2011, and a month later, White sat down with the Los Angeles Times to discuss how he prepared himself for the role.
The 30-year-old recalled attending a few Al-Anon meetings in New York to understand a person's mannerism after getting into alcoholism. Through those sessions, he also realized how it would feel not to have a father's support in life.
Speaking about his character's relationship with his father Frank, he said,
At a really early age, he learned how to compartmentalize his relationship with his father and know what he has to take seriously and know when he has to tell him...off and not even have to think about it.
He also felt his on-screen father was a really interesting character - almost Shakespearean. Due to that, Lip has a hidden admiration for his father despite their differences.
When asked if his character would cry at night, White said it was possible. But he would make sure no one else was in the house while he shed a few tears.
What's Next for White?
After portraying Lip for a decade, the actor is set to play the lead character of a young chef in FX pilot, The Bear.
The project will be written, directed and executive produced by Christopher Storer. The other executive producers are Hiro Murai, Nate Matteson, and Joanna Calo.
The cast comprises Ebon Moss-Bachrach, Ayo Edebiri, Lionel Boyce, Abby Elliott, and Matty Matheson.