Steven Spielberg's Remake of 'West Side Story' Debuts Trailer During Oscars
The trailer of Steven Spielberg's new adaptation of 'West Side Story' debuts at the Oscars.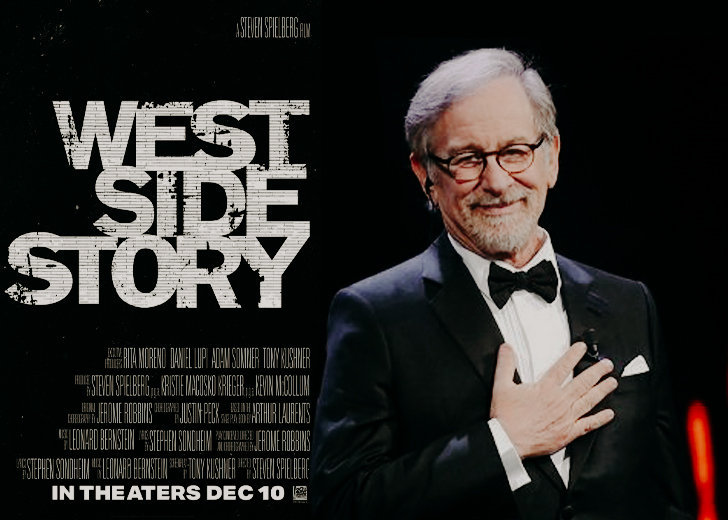 The official trailer for Steven Spielberg's West Side Story is finally here, with the flashy debut at the Oscars. The remake of this 1961 classic is legendary director Steven Spielberg's next feature and is written by Tony Kushner. 
The movie is based on the classic Broadway musical of Arthur Laurents, Leonard Bernstein, and Stephen Sondheim, which goes by the same name. The trailer's debut at the Oscars is now all over the Internet.
The ensemble includes stars like Ansel Elgort, Rachel Zegler, Ariana DeBose, David Alvarez, Mike Faist, Corey Stoll, Brian d'Arcy James, and Curtiss Cook, as well as Rita Moreno, who was one of the cast members of the original movie adaptation. 
Moreno had initially won a Best Supporting Actress Oscar for her role as Anita in the original movie adaptation. 
Spielberg and Kushner were insistent on correcting some of the flaws of the 1961 movie, which had gotten a lot of things wrong but also had some factors right, explained Monero. She also readdressed the fact that she was one of the very few Puerto Ricans in the cast.
"That's what they were trying to fix and ameliorate, and I think they have done an incredible job," says Monero.
Moreover, the plot is roughly based on William Shakespeare's Romeo and Juliet - as there are a couple of teenagers, Tony and Maria, who fall in love in 1950s New York City.
However, they are affiliated with rival street gangs. The characters are played by Elgort and Zegler, respectively. 
In an interview with Vanity Fair, Spielberg asserted that the cast brought authenticity to the movie. 
The director believes that all represent a diversity that spanned through the Puerto Rican, Nuyorican community, and the broader Latinx community. 
The trailer makes it seem and feel more like your average Spielberg movie and not a musical. The trailer emphasizes the Jets vs. Sharks rivalry and hurriedly insinuates the romance between Tony and Maria.
Spielberg's potential inclination into the dramatical aspects would certainly help distinguish his rendition from the original.
Nevertheless, fans of the musical shouldn't expect the new adaptation to be absolutely destitute of the anticipated musical elements.
In fact, producers Disney might even be attempting to portray West Side Story as more of a drama so that it would generate buzz at next year's Oscars.
With Steven Spielberg, Kristie Macosko Krieger, and Kevin McCollum as the producers, the movie's release date was set to be sometime around December 2020 by 20th Century Studios.
However, it was postponed due to the pandemic. The much-anticipated film is now slated to release on Dec. 10, 2021.