Jurnee Smollett's Siblings Provided Her with Enough Showbiz Competition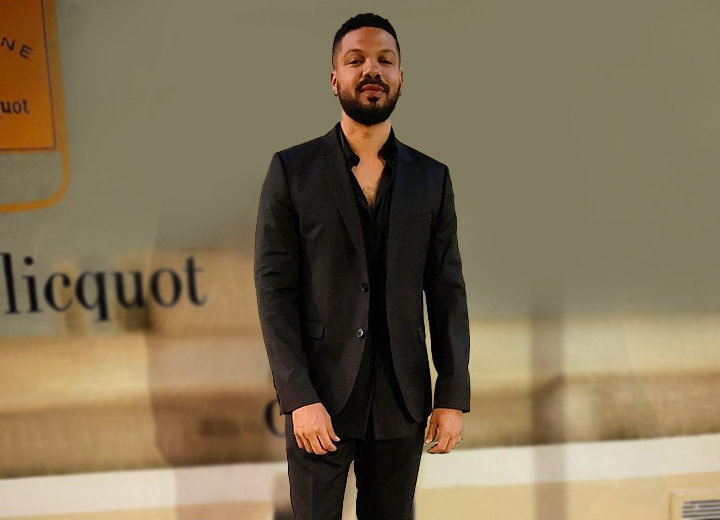 The Birds of Prey actress Jurnee Smollett has a large and loud family.
She and her five siblings — raised by socially conscious parents — started their careers as child actors, appearing on the 90s show On Our Own. The show lasted only one season, but it introduced them to the world.
In 2016, the Smollett siblings produced and starred in their reality-cooking show Smollett Eats. Then, Jussie, Jazz, Jake, and Jurnee co-wrote their family cookbook, The Family Table. 
With all the siblings involved in the entertainment industry, it is safe to say Jurnee has had enough competition within her family. Here's everything to know about them! 
Jazz Smollett 
Jazz Smollett, the eldest sister of the family whose birthday falls on November 4, became an interior designer, producer, and author.
After Smollett Eats, she produced another show in 2019, Living by Design with Jake and Jazz. In addition, she was a segment producer of the 29th Annual trumpet Awards and Urban One Honors 2021. 
Jazz married her longtime boyfriend, Troy Warwell, on September 1, 2022. They have a daugter named Nylah, born on July 13, 2014. 
Jojo Smollett
Jurnee's brother, Jojo Smollett, born on August 28, is a set designer. He was the design coordinator in Living by Design with Jake and Jazz.
After appearing in On Our Own, he acted in The Practice as Stephan Furnald and Moesha as Fraiser Borris in 1997. 

Jussie Smollett and his brother Jojo Smollett. (Photo: Instagram)
Jojo relatively keeps a low profile, only appearing at their family gatherings and Smollett productions. 
Jussie Smollett
Like Jurnee, her brother Jussie Smollett also continued acting. He was in The Mindy Project, Underground, and Alien: Covenant.
However, he is best known for the role of Jamal Lyon in Empire. In 2015, he came out of the closet on Ellen Degeneres disclosing that he was very conflicted with his sexuality for a long time.  
In 2019, Jussie became a center of controversy. He had filed a complaint claiming to be attacked by MAGA supporters (Make America Great Again, former President Trump's followers).
The complaint trajectory shifted within a month when the Chicago Police department charged him for staging the attack for popularity after being paid less in Empire.  
In 2020, he was charged by the police department for refusing to pay for overtime, resulting in his false report. Finally, in 2021, he was found guilty and charged with a $145,000 fine, 150 days of jail time, and 30 months of probation. 

Jussie Smollett with his elder sister Jazz Smollett Warwell on a vacation. (Photo: Instagram)
Throughout the conflict, Jussie maintained that he was not guilty and that he was being a victim of a crime. His siblings supported him. 
Jake Smollett
Jurnee's brother Jake Smollett, born on August 1, shifted to hosting and producing. He has also dipped his hands into the food business.
In 2022, he started Jake's Food Company in Los Angeles, California. He is also the founder of the lifestyle and food programming company, IronPack Production. 
Other than that, he travels and cooks, and posts about them on his social media and YouTube channel. 
Jocquis Smollett
Jocquis Smollett shares his birthday with Jake. He briefly worked as a production assistant in the short movie Amanda's Return and the short video Pitch This in 2009.
After that, he worked on his family-produced project, Smollett Eats. 

Jurnee Smollett's siblings, Jocquis and Jazz posing, for a picture. (Photo: Jazz Smollett/Instagram)
Jocquis entered into data science after getting a dual bachelor's degree from the University of California.
He worked at Survey money as Data Analyst for three years before moving to Snowflake. Currently, he works there as Fled Operations Manager, US Verticals.