Jurnee Smollett Credits Her Parents with Her Drive for Activism
Jurnee Smollett grew up among activists and learned to use her voice for burning issues from her parents.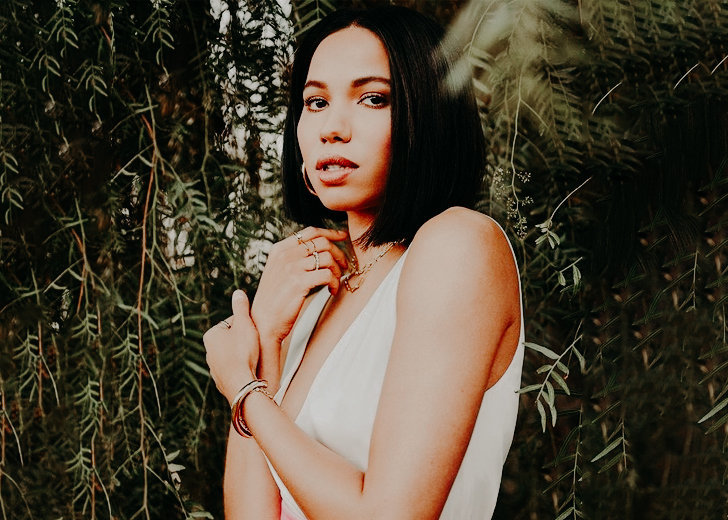 Jurnee Smollet is a name that comes up a lot when talking about activism. The Lovecraft Country actress has been involved in social welfare activities since she was 11, especially related to HIV/AIDS awareness.
Her lifelong dedication to activism is a hereditary passing-on. Her parents instilled in her the drive, the motivation, and the empathy for activism that she uses today for good.
Born To Civil Rights Activists
Jurnee Diana Smollett was born on October 1, 1986, in New York to parents with unique backgrounds. Her father, Joel Smollett, is Russian Jewish, and her mother, Janet Harris, is African-American.
Her parents met each other during the time of the civil rights movement. Her mother would tell her stories about working with people like Angela Davies, Bobby Seale, Huey Newton, and other legendary civil rights activists when she was a kid.
She even made Smollett and her siblings stand on the streets, holding up signs during the uprising in New York against racial injustice in 1992. That was in protest of the beating of Rodney King.
Her mom is also the reason she still gets excited to vote. Harris was always talking about politics and got her kids involved in it from a very young age.
Smollett's grandmother was a black woman who did not let others rob her of her dignity even though she had hatred and discrimination thrown at her in society. So, it is safe to say that activism runs in the family.
The Smolletts, who were 'raised in the orbit of the Black Panthers' and have used their lives for various causes, have a strong sense of justice, driven by their activism.
"I think that's why I say no to projects, that's why Jussie says no to projects, and that's why we fight for the ones that we're told 'no' to," told Smollett to the New York Times in 2016.
She wishes to pass on her gifts of art and activism to her son, Hunter, born October 31, 2016, out of her relationship with ex-husband Josiah Bell.
"I intend for Hunter to have a deeper understanding, a deeper consciousness," she said during her interview with Elle in August 2020.
An Activist Since 11 Years Old
Smollett's first acting job was in a TV movie called Sunday in Paris in 1991. She was five years old at the time.
She caught the industry's attention quickly, starring in Hangin' with Mr. Cooper, Martin, And Full House all in 1992. But it was her role as Denise in Full House that got her the most recognition.
 While working on On Our Own, one of the cast members died of AIDS. That first encounter with the horrible disease stuck with her, and she started her activism shortly after.
At age 11, she got involved with Artists for a New South Africa and even became their youngest board member. Further, she has worked with NAPWA (National Association of People with AIDS) alongside Hydeia Broadbent, an AIDS activist, and close friend.
Smollett has also lent her time and support to the Black AIDS Institute, Red Cross, and Children's Defense Fund, and is also one of the founding board members of Time's Up.
She now uses her influence on social media to raise awareness on various issues and movements like Black Lives Matter and injustices against Asian-Americans.