Does Jussie Smollett Have a Partner? Here's What We know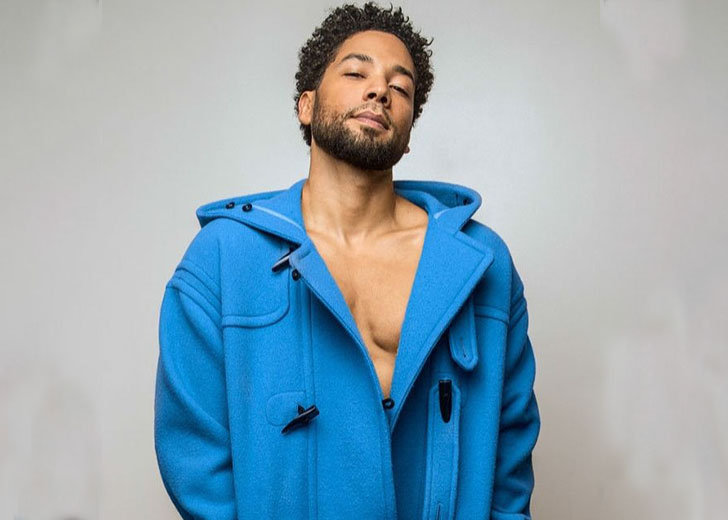 Back in 2015, Jussie Smollett portrayed the role of a musician, Jamal Lyon, in the Fox drama series Empire. His role was later acclaimed as groundbreaking for its positive depiction of a black gay man on television.
To everyone's surprise, the 39-year-old actor came out of the closet the same year, recognizing himself as gay.
Smollett confirmed his sexuality during a backstage interview with Ellen DeGeneres, saying, "There's never been a closet that I've been in."
Meanwhile, his fans have also been inquiring if he had a partner or married — since he came out with his truth in public.
Jussie Smollett Was in a Happy Relationship with His Partner
The last time Smollett's fans heard about the actor's personal life — also from the actor himself — was back in May 2018.
In an interview for Page Six TV, he spoke with Bevy Smith, a known television personality, and implied that he was in a "happy relationship" with his partner.
However, he hesitated to talk about his partner or the partner's identity when Smith asked, "What do you call him? Your man?"
She continued to pile up the questions, saying, "I just wanna know - what're we talking about! And he is stunning?"
In his reply, after drinking a glass of water, Smollett twice said, "I'm in a relationship and I'm happy."
Other than that, the actor showed no interest in talking about his personal life and partner, hinting he preferred to keep things private.
But again, since he has remained private regarding the topic to date, it is unclear if he is still dating the same partner.
In the same interview, Smollett also admitted that he was a dedicated supporter of the LGBTIQ+ community.
Jussie Smollett Reportedly Dated One of His Attackers
Last month, the Empire star stood in front of the jury in the court, as he was accused of making false reports to authorities saying he was the victim of a racist and homophobic attack in 2019.
Smollett was also indicted on six counts last year by a Cook County, Illinois, grand jury.
However, he claims he is innocent, repeatedly denying he orchestrated the attack.
In the most recent development of the case, the two brothers, who reportedly attacked the actor, spent hours telling a jury how they were paid by the actor to carry out a fake racist and anti-gay attack on himself in downtown Chicago.
And while the actor waits for his trial, people have been hearing news of him allegedly dating one of the attackers back in the past.
According to Dailymail's April 2020 report, Smollett had a sexual relationship with one of the two Nigerian brothers.
The tabloid further reported Page Six's anonymous insider, who stated that the actor and his purported "attacker" Abel Osundairo had visited an upscale Chicago bathhouse together on multiple occasions.
Now, it is all to see if the allegations made against him are true or not. The court is yet to make a final decision.