Who Is Josie Canseco? Here Is Everything We Know About Her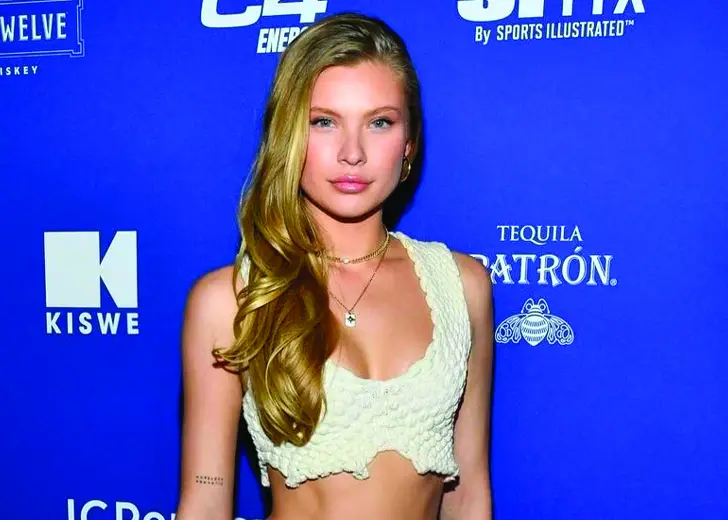 At the beginning of 2020, Logan Paul was spotted holding hands with former MLB player Jose Canseco's daughter, Josie Canseco, at the Rose Bowl Flea Market in Pasadena, California. 
And then, in May, Paul confirmed he was dating Canseco, and they were "pretty serious" about each other. He also revealed they were quarantining together.
The confirmation reports immediately caused netizens to wonder about the Impaulsive podcast host's love life and "who is Josie Canseco?"
Paul did not elaborate on his relationship or who Canseco was, but he shared they met one night is Los Angeles. 
It sounded like Paul and Canseco's relationship would last, but by November, the social media star and the model had officially called it quits. They did not reveal why they broke up, but Canseco moved on.
And in case you are still wondering who Canseco is, here is everything we know about her.
Who Is Josie Canseco?
Canseco was born on November 5, 1996, in Weston, Florida, and currently works as a model and social media influencer.
Her modeling career started after photos with her friend, Charlotte D'Alessio, went viral at the 2015 Coachella Music Festival. She even made it to the famed party photographer, The Cobrasnake's, Instagram. After that, her follower count ballooned into the hundred thousand range.
But as the daughter of fame MLB player, Canseco was no stranger to the entertainment industry.
During her teenage years, she modeled for popular brands such as Kohl's and Hollister, Teen Vogue, Aeropostale, and Urban Outfitters.
Eventually, she signed with NEXT Model Management, and in 2016, she was part of Sports Illustrated's casting call and was announced as the Playboy Playmate of the Month in June that same year.
Two years later, she got her biggest break when she made her Victoria's Secret Fashion Show debut. She has since modeled for famous fashion designer Sherri Hill and graced the cover of ELLE Serbia for the April 2019 issue. 
She has also appeared in Harper's Bazaar Mexico, Chinese Vogue, Numero Russia, Maxim, and many more. 
The celebrity model also has some experience in acting. She was cast in the YouTube series Summer Break 2 and appeared in Kygo's music video for the song, 'Here for You.'
Josie Canseco's Love Life
As Canseco's career grew, she became more recognized, eventually brushing shoulders with bigger names in the industry. 

Josie Canceso attending a Sports Illustrated event. (Source: Instagram)
After her relationship ended with Paul, Canseco was rumored to be in a relationship with one of the biggest TikTok sensations, Bryce Hall. 
In June 2021, after Hall's relationship with Addison Rae ended, he was spotted hanging out with Canseco. 
The duo had even shared a kiss for a video that had fans in a frenzy. But on June 3, 2021, Canseco took to Twitter to shut down the rumors. 
"I can't believe I'm even addressing this, but guys I'm reeeeaally not dating Bryce. at all. in any way. pls stop. how many times do I have to say I'm completely single," tweeted the model.
She added that being close friends with Hall did not mean they were dating.