How Jordyn Woods's Mom and Siblings Got Her through Difficult Times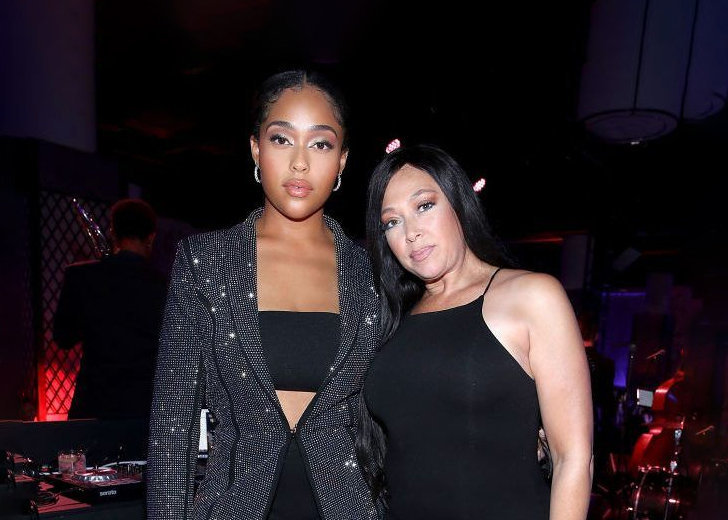 Jordyn Woods became a big name after her friendship with Kylie Jenner and association with the Kardashians. She was living with Jenner for a while and they even had their own spin-off show.
However, things between them became irreparably damaged after she had an unfortunate intimate encounter with Tristan Thompson and Khloe Kardashian accused her of ruining her family. The entire Kardashian/Jenner fanbase came after her.
This made Jordyn's life a living hell for a while. Her only saving grace during that horrible time was her mom and family. They helped her stay focused in life and come out of the experience with more grace and composure.
How Jordyn Woods's Mom Helped Her Deal with the Kardashian Controversy
Jordyn's mom, Elizabeth Woods, has always been by her side. The best example of that was when she stuck by her when Jordyn was having a hard time dealing with hate after her spat with the Kardashians.
In February 2019, Woods was seen "making out" with Thompson during a party. At the time, Thompson and Khloe were a thing, and this became a big thing.
Immediately after this became public, Woods was cut off from the Kardashian family. Kylie immediately ended their friendship, and Khloe called her out publicly on Instagram.
She couldn't leave the house and neither could her siblings. Her brothers couldn't go to work, her younger sister couldn't go to school, and her mother couldn't even go buy groceries.

Jordyn Woods with her mom, Elizabeth Woods (middle), and sister Jodie Woods (left). (Photo: Instagram)
Elizabeth, however, wasn't standing still while watching her daughter go through public humiliation. She, in the background, made it possible for Jordyn to tell her side of the story.
So, in March 2019, Woods appeared on Jada Pinkett Smith's Red Table Talk to tell everyone how things happened from her perspective. Elizabeth could make this happen because Woods and Will Smith's family are close.
A while after this, in August 2019, Jordyn did a very personal piece with Teen Vogue, where she revealed how important her family was to her. Elizabeth promoted this on social media while also speaking about how difficult it had been to watch her daughter go through the scandal alone.
"To watch the majority of her friends leave her, not be able to go get services where she got accustomed to going and get bullied by the world, it takes a strong [expletive] family and individual to be able to deal with that on a daily basis," she wrote. "I am proud of your strength, your love of family."
Elizabeth has always promoted healthy habits in her daughters, Jordyn and her younger sister, Jodie Woods. Among them is journaling, something Jordyn said "saved" her.
Her mother bought journaling books wherever she went and stockpiled them at home, fueling her and her daughters' journaling habit. Jordyn used writing in those books to get through this issue and any other difficulties in life.
Jodie, too, wasn't far from her sister. Even before the Teen Vogue interview, Jodie was there doing Jordyn's hair and makeup. Her other siblings — brothers John Jr. and Joshua — too, have been there for her.
Other than in personal life, Elizabeth has also helped her grow her daughter's professional stature. She is her manager and handles Woods Management Group, their company.
Jordyn Woods's Parents and Family Details
Jordyn was born on September 23, 1997, in Oak Park, California. She is the third of her parents' four kids.
Her childhood was a rollercoaster ride. Her parents had stability issues — her dad, sound engineer John Woods, who had worked with Will Smith in The Fresh Prince of Bel-Air, lost his job during a writer's strike, and the family moved frequently.
Then, they got divorced and the family finally settled in Calabasas, California. She was 13 and got homeschooled instead of attending a regular school.
In January 2017, Jordyn lost her father to cancer. He could only live two weeks post his diagnosis.
Other than her immediate family, she also considers Smith's family her own. They have been close for many years, and she calls Will and Jada uncle and aunt. She has also been best friends with Jaden Smith since school.