John Mulaney's Ex Wife Moves Out— Romance with Olivia Munn Heats Up with Public Sightings
Mulaney starts afresh with actress Olivia Munn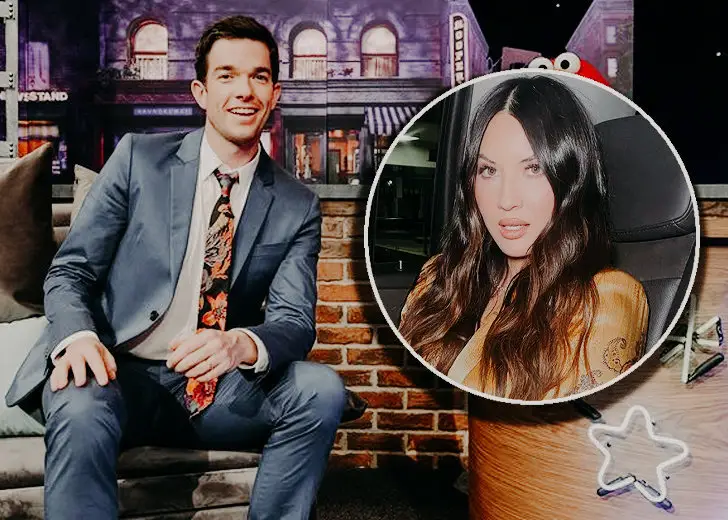 Stand-up comedian John Mulaney has all but ended his marriage with soon to be ex-wife Anna Marie Tendler. The former couple announced they are filing for divorce in May.
However, they are still legally bound and were living together until recently, when Mulaney was spotted cruising around Los Angeles with actress Olivia Munn. 
Though Mulaney and Munn were rumored to be dating since he announced his divorce, this is the first time Munn and he were seen together.
They were spotted eating burgers, having a candid lunch date at Rick's Drive In & Out.
A source revealed that Munn is "smitten" with Mulaney and that they have connected over their shared "dry sense of humor."
The source also stated that Mulaney and Munn are "going strong" and that Munn has been "sneaking into" the comic star's stand-up shows in LA.
Munn was also seen leaving Mulaney's residence on Tuesday morning, dressed in casual, comfortable attire.
A few days after photos of the lunch date were released, Tendler and a friend were seen "packing Tendler's things into boxes."
Tendler then took a solo trip up the Pacific Coast and posted a picture of herself staying at the Madonna Inn. 
Tendler drew a lot of support and sympathy from fans who encouraged her to focus on her health and remember how "iconic" she is.
However, Tendler previously admitted she was taken aback by the divorce. Her only public comment at the time, "I am heartbroken that John has decided to end our marriage." 
When It All Falls Down
Tendler and Mulaney were together for nearly ten years. They started dating in 2010 when Tendler boldly predicted she would marry Mulaney one day.
They dated for four years and then got married in New York on July 5, 2014. The former couple went on to collaborate on Mulaney's Broadway show Oh, Hello, with Tendler working as his make-up artist for more than a hundred shows. 
On Valentine's day in 2019, Mulaney professed his love for Tendler on an Instagram post.
He wrote, "Happy Valentines Day to the coolest, kindest, funniest, weirdest, most beautiful, most artistically inspiring person I have ever met... life would be stupid witthout you."
While certain rumors point towards unrest between the pair, all was relatively smooth sailing until December 2020, when Mulaney signed himself into a rehab facility after relapsing into heavy cocaine and alcohol abuse.
While Mulaney often joked about his love for cocaine and alcohol in his comedy sketches, he had stayed sober for nearly 15 years. 
His relapse occured as a consequence of restlessness and joblessness during the lockdown.
A couple of months before checking himself in, Mulaney admitted on Jimmy Kimmel Live! that it was hard for him to function without external structure and that he would have preferred to have a boss to give him some assignments.    
The comedian completed his 60-day rehab course and checked out in February. He has maintained a low-key figure since and even declined to comment on his divorce, releasing a curt statement through a representative.