Jacob Tremblay Benefitted from His Siblings' Attempts at Show Business
Jacob Tremblay has become a household name in Hollywood.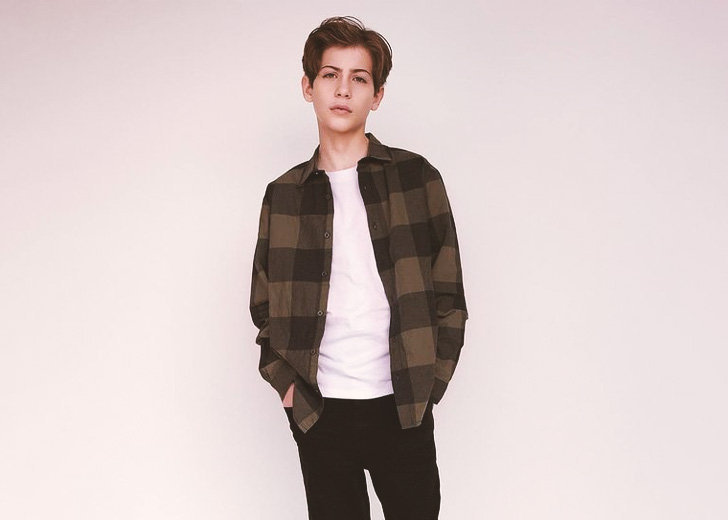 Jacob Tremblay, age 14, is a Canadian actor who rose to fame with his stellar performance in the dark drama Room, released in the year 2015. 
Since then, he has gone on to work in some of the notable Hollywood movies. 
Let's take a look at his journey thus far.
How Did Everything Start for Jacob Tremblay?
Tremblay hails from a rather normal household. His dad is a police detective while his mom is a homemaker.
Despite his family having no history of being involved in show business, In the year 2012, his parents decided to give their daughter, Emma, a chance to attend an open casting call. 
Emma, his eldest sister, got the part and impressed a lot of talent agents along the way.
This is where it all started for Tremblay as he got noticed by the agents in no time as well. 
Beginning of Jacob Tremblay's Big Screen Journey
Tremblay's first taste of working in a Hollywood movie came in the form of the live-action animated movie The Smurfs 2 where he played the character called Blue. 
His performance in the movie made a lot of filmmakers fight for the chance to cast him in their projects. 
He was eventually landed by writer-director Jordan Roberts, who has Disney's Big Hero 6, and Burn Your Maps, featuring Vera Farmiga, under his belt. 
Jacob Tremblay's Big Breakthrough with 'Room'
Tremblay was a stand-out in the 2015 movie Room, that went on to achieve many accolades. 
He was cast alongside acclaimed actress Brie Larson. 
The initial idea for the casting directors was to cast twin child actors so that only one of them would be used at a time. This gave the other a chance to rest.
This special arrangement was thought of due to the potential complexity of learning an enormous amount of dialogues scripted for the movie's lead child character. 
However, Tremblay's excellent acting skills along with his mother's support repaid the faith shown by the filmmakers by signing him, after auditioning around 2,000 child actors. 
Jacob Tremblay's Mother
As the old saying goes, mother knows best. This was exactly the case with Tremblay during the filming of Room. 
Speaking to The New York Times, the actor explained, "I just practice. My mom helps me [with dialogues]. She knows how my brain works."
In a 2015 interview with Meredith Vieira of The Meredith Vieira Show, Tremblay revealed how his mom invited Brie Larson to their home so that the pair of actors could bond before the shoot.
Jacob Tremblay's Continued Success
After his big break, Tremblay has landed major roles in movies like Wonder, The Book of Henry, and The Shining-Doctor Sleep, to name a few. 
His younger sister Erica and older sister Emma are both working actresses. However, Trembley has the most boastful resume among his siblings. 
In the report published by The New York Times, Jurassic World director Colin Trevorrow was quoted speaking highly of Trembley.
He said, "He [Trembley] can find an emotional truth that's very real, then dive right back into his imagination. There's no partition."
Jacob Tremblay in 'Luca'
After mesmerizing the audience with his immense acting skills, Tremblay voiced the lead character, Luca Paguro, in 2021's smash-hit animated feature, Luca.
In the movie, Luca is a sea monster who visits the seaside town of human settlement in the Italian Riviera along with his best friend.
The movie is a beautifully told coming-of-age story.