Vera Farmiga's Parents Are Baffled by What She Has Achieved in Her Career
Vera Farmiga has carved a name for herself in Hollywood, and her parents could not be prouder.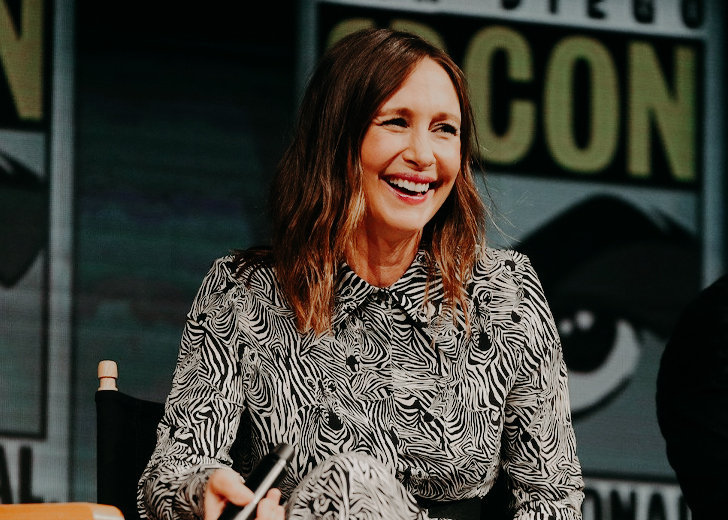 Vera Farmiga first caught the attention of Hollywood in the low-budget film Down to the Bone. From then on, she was featured in several productions and catapulted to fame when she was nominated for a best-supporting actress Oscar in 2010 for Up in the Air starring as Alex, a confident, sensually amoral traveling businesswoman. 
Farmiga's Celebrated Career
Farmiga carved a place for herself in Hollywood with some of her best-known works, The Boy In The Striped Pyjamas, Bates Motel, Orphan, The Conjuring 2, and Joshua. She became the ultimate scream queen and famous for starring in horror films. The actress admitted she gravitated towards roles that had pain and heartbreak, and in The Conjuring 2, it was maternal angst.
Thematically you can look at my choices, and there's always some kind of heavy-duty maternal issue at hand, even in The Conjuring. I'm constantly exploring maternal angst.
Acting aside, Farmiga also made her directorial debut with Higher Ground that she produced and took the lead role of a woman who questions her faith as she goes from childhood to womanhood. Since then, she has produced several films with an impressive list of award nominations.
The actress has a net worth of 10 million dollars and conquered several milestones in the industry, and her parents are surprised if not proud of her. 
Farmiga's Family 
Farmiga was raised in New Jersey by her Ukrainian immigrant father, who worked as a computer systems analyst, and a mother who was a teacher. The second of seven children, Farmiga attended a Ukrainian Catholic school, traveled with a Ukrainian folk-dancing troupe, and started speaking English only at six.
The Ukrainian American actress initially wanted to be an optometrist or a shepherdess, but now, as a successful actor, director, and producer, her parents are rather astounded by career choices. 
I'm one of seven, and they want success for all their children. They're proud, but they're even more proud now that I've given them grandchildren.
The grandchildren in question are Fynn and Gytta, whom she shares with musician, songwriter, and film producer Renn Hawkey. The two tied the knot in 2008, four years after Farmiga divorced her first husband, Sebastian Roché. 
Hawkey, the keyboard player for the synth-pop band Deadsy, began dabbling in film production in 2011 when he worked as a film music director for Higher Ground. But Farmiga's husband is not the only family member she worked with on that film. 
The youngest of the Farmiga kids, Taissa initially had no ambitions to become an actress but after persuasion from older sister Farmiga, she appeared in Farmiga's directorial debut film. The Farmiga sisters have forayed into the world of film with much success, with Tassia appearing in her own fair share of film productions.
The older sister reportedly considered Tassia as a surrogate child because of the twenty-one years age gap. Age gap aside, Farmiga has had a successful career in Hollywood, and with her sister following in her footsteps successfully, it's like icing on top.