Actress Taissa Farmiga Revealed That Her Sister Introduced Her to Acting
Actress Taissa Farmiga, one-half of the Farmiga siblings, has credited her elder sister Vera with introducing her to a career in acting.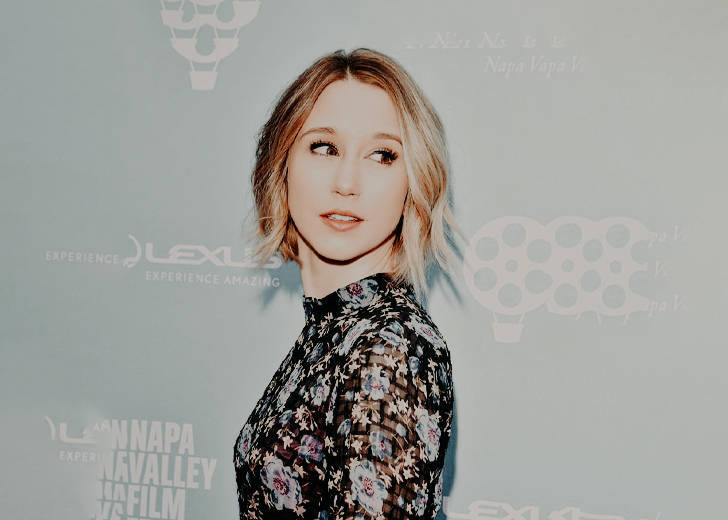 The Nun actress Taissa Farmiga, in her interview with Young Hollywood Studio on July 20, 2012, revealed that her sister, Oscar-nominated actress Vera Farmiga, introduced her to acting. 
Emerging from under her elder sister's shadow, Taissa has carved a niche entirely of her own in the entertainment industry. 
Taissa Farmiga's Debut
Taissa's first movie Higher Ground was also Vera's debut as a director. Vera mentioned in the Young Hollywood interview she was the one to initiate a text to Taissa asking her if she wanted to play Vera's younger version in the movie.
Vera jokingly revealed that she basically bribed Taissa to do the movie. She made a deal with Taissa stating that if she did the movie and babysat her son, who was in the movie with them, she would give Taissa her old pickup truck.
The adorable Ukrainian siblings, in the interview, also joked about how Vera is a typical elder sister with her bossy nature.
She Almost Didn't Get Cast For The Nun
In one of her red carpet interviews for The Nun, the actress mentioned she almost didn't get the role because of her surname.
In the brief interview, the young actress talks about how she got cast. Although many may assume that her surname made it easier for her, the actress revealed that it almost worked against her. 
After reading the script and auditioning for the part, Taissa heard from the casting directors a month later saying she was hired. However, during the shoot, she was confronted by her team members, saying how they did not want to cast her in the movie because of who her sister was.  
Her Instagram Post Suggests She Got Married
On November 28, 2020, The Final Girls actress posted a picture of her with her longtime boyfriend Hadley Klein, hinting the two got married.
What gives that info away? Well, the picture and the caption say it all!
In the photo, Taissa is wearing a plain creamy white gown with a V-neckline. Beside her is her longtime screenwriter beau Klien, dressed in a casual black t-shirt and formal black pants. 
Taissa in the picture has her ring finger up in a manner to show off her ring, and it is visible that Klien's ring finger also has a ring on it. Judging by the backdrop, the couple is on a terrace and has a cake in front of them. 
Both of them posted the same picture in their Instagram Handle. While Klien's post does not give away anything, Taissa, in her caption, wrote, "Married my best friend.08.08.2020"