Jacob Elordi Speaks about Filming Naked Scenes on 'Euphoria'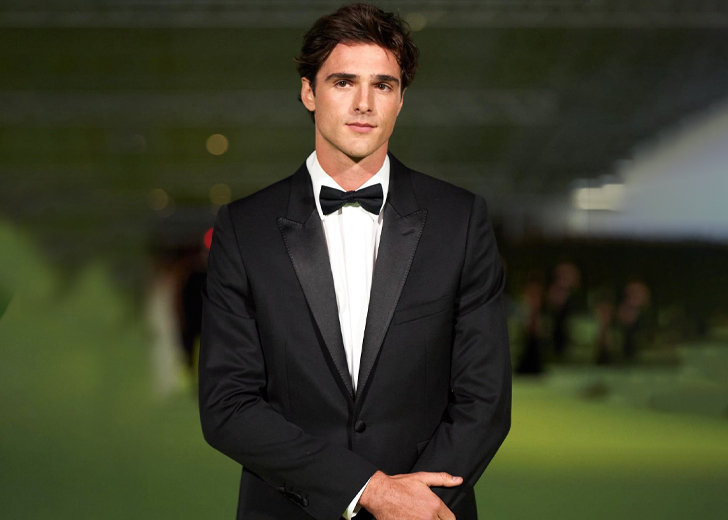 There is nothing new about HBO creating a series that features copious amounts of sex and drugs. 
But Euphoria, the coming-of-age teen drama, is filled with such graphic nudity and drugs that it caused outrage among viewers. 
And one such actor who caused the outrage is Jacob Elordi, who stars as the series antagonist, Nate Jacobs. 
On March 2, 2022, Elordi appeared on The Ellen Show and opened up about what it was like doing naked scenes. 
Jacob Elordi on His Naked Scenes on 'Euphoria'
When Ellen DeGeneres asked him if he knew about the naked scenes beforehand, he said he had "no choice."
"It's like every scene is like he sleeps with this person, he does this with this person naked," he replied. 

Jacob Elordi on The Ellen Show talking about his naked scenes (Source: Ellen DeGeneres/Twitter)
Unlike some of his previous projects, which required his character to go the mall topless, going nude on Euphoria made sense. 
He reasoned that it was in line with the story's context and his character, Nate's persona, who is an "ultra-masculine, macho jock."
The Australian actor noted that they had an intimacy coordinator on set who made sure they were comfortable with the scenes they were doing. 
As for how comfortable he was, Elordi shared that he had been working with the same cast and production crew since season one, and it felt like "getting naked in front of your family."
In response to that, DeGeneres joked, "Which also is weird... Just to let you know, in this country, that's weird. I don't know about Australia."
Jacob Elordi on Filming With Female Co-stars
In another interview, Elordi also opened up about his experience filming intimate scenes with his two female co-stars, Alexa Demie and Sydney Sweeney. 
Viewers were surprised at the unexpected pairing between Elordi's Nate and Sweeney's Cassie in season 2 of Euphoria season 2. 
Speaking to Entertainment Weekly, Elordi shared that his approach to working with Sydney and Alexa Demie (who plays Maddy) was very different.
After the first two episodes, Elordi and Sydney had many intimate parts that the Kissing Booth actor touched upon. 
"She's so good at what she does that it was just such a treat the entire time working with her. She brings it every single take," said Elordi. 
He added that his parts with Sweeney were always intense, but they had so much together because they got to play all kinds of different dynamics. 
Other 'Euphoria' Cast Members on Nudity
Overall, there are a lot of nudity, and it seems everyone seems to be comfortable with it. 
His co-star Sweeney who frequently stripped down shared that she was comfortable with the nudity because she never felt forced to do it. 
In fact, it was the first project where the actress felt empowered to speak up and voice an opinion. 
"There are moments where Cassie was supposed to be shirtless and I would tell Sam, 'I don't really think that's necessary here.' He was like, 'OK, we don't need it.'" said the actress.
Sweeney revealed that she had experience before where she wanted to go home and scrub herself raw because she felt disgusting.
Even Eric Dane, who plays Nate's dad Cal, defended the nudity on the show iterating that the explicit parts were necessary for the plot.
"It's all got a purpose. And as long as it's purposeful in the context of the story, then I think it's useful," Dane told E! News.