Is Jack Harlow Dating Rebecca Donaldson?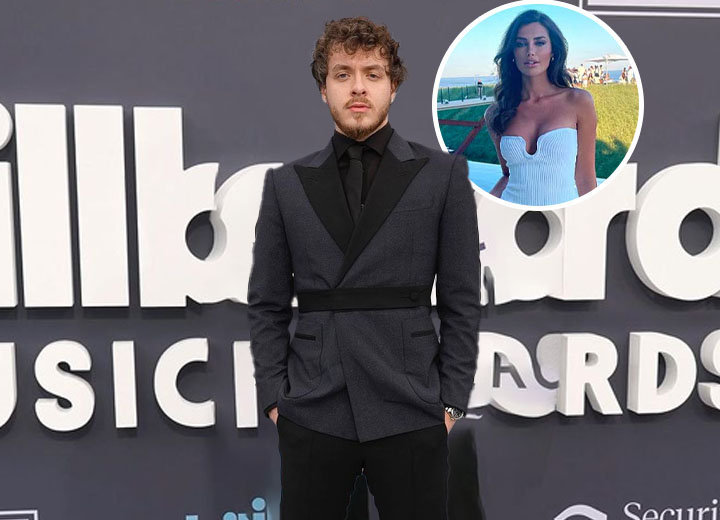 Jack Harlow broke into the hip hop scene with his hit single 'What's Poppin.' And with his looks, stage presence, and multiple hit songs, he garnered a massive female fan base. '
Despite the fame, Harlow is incredibly private about his life. Last October, the singer confirmed he was single, but that does not mean he wants it to stay that way. 
Harlow shared with Rolling Stone that he wanted a long-term partner in the future.
"I'm always looking for the one. I'm not on an active hunt, but I'm very receptive and open. Like, I'm not somebody that's like, 'I'm 23, I ain't gonna find the one right now.' There's no reason for that. I just take things as they come. So I'm receptive," said the rapper.
Good thing he was open and receptive because it looks like he might have found someone.

DeuxMoi reports that Jack Harlow and Rebecca Donaldson are dating. (Source: Instagram)
In the latest gossip round posted by the celebrity tea page, DeuxMoi, someone wrote in that he was dating model Rebecca Donaldson. 
Rebecca Donaldson Recently Broke up with Scott Disick
This DeuxMoi report comes two months after news of Donaldson and Scott Disick's breakup made rounds on the internet. 
The pair was first linked in April 2022 after they were spotted having lunch in Los Angeles.
It seemed like they were just friends, but when Disick brought Donaldson as his date to the premiere of Hulu's The Kardashians, they had fans in a frenzy. 
A source told Us Weekly that the Talentless founder was introducing the model to the family, and having her at The Kardashians premiere meant a lot to him.
One month later, they vacationed in Miami together, but after a whirlwind few months, they ended things. 
According to an Us Weekly insider, the duo "were never serious, to begin with," noting that they were "casually dating" before their split.
While Donaldson had allegedly moved on with Harlow, the insider said Disick was "on the prowl" now that he and Donaldson were no longer together. 
Jack Harlow's Dating History
As for Harlow, he has been linked to a few famous faces in the past.
In 2021, the 'First Class' crooner and fellow rapper Saweetie had fans do a double take after their flirty exchange on the red carpet of the BET Awards. 
A photo of the two catching each other's gaze also made the rounds, leading fans to speculate if they were dating in secret. 
But, he later clarified that he was just being friendly, saying, "You can't say hello these days, I guess." "That's a friend… That's a friend vibe."
After that, he was linked with TikTok star Addison Rae. Harlow and Rae were spotted attending the Triller Fight Club boxing match in Atlanta, much to the ire of her ex-boyfriend Bryce Hall.
It looks like nothing happened between the two because the social media star tweeted, "I'm single," after the rumors of them dating gained some traction.
And now he is linked to Donaldson and hopefully, Harlow will give his fans the confirmation they need