Addison Rae Got Seemingly Banned on TikTok over a Twerking Video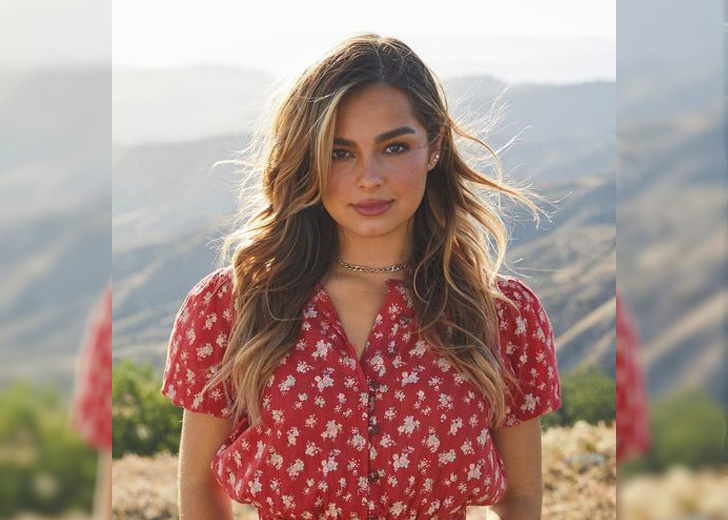 Addison Rae keeps making headlines now and then, but not all of them for nice reasons.
The He's All That actress was recently banned on TikTok after uploading a provocative video on her account. The ban was first thought to be a permanent one.
However, the platform has since restored her account, and the video is still up, though it looks like she regretted her choice to make the post after her ban.
Addison Rae Twerks On TikTok
On April 7, 2022, Rae uploaded a slightly provocative video on TikTok, although the provocative part comes on a bit later.
The video starts with a robotic voiceover that says, "when he says he'll take u to Cabo," as the camera is pointed towards what looks like a swimming pool view at night. The music that plays in the background is a remix of 'I WANNA RIDE' by Joseline Fernandez.
Then, the camera pans to the left, and there, Rae is seen. She is dressed in a white dress and twerking, facing a few more swimming pools on a sofa, at what looks to be a resort.

Addison Rae got banned on TikTok for posting a twerking video, but the ban was only temporary. (Photo: Addison Rae/Instagram)
As the clip ends, she turns over and jokingly looks at the lens with a big grin.
The caption she put up also suggests that the video is just a fun bit she was doing, presumably getting in on the 'I WANNA RIDE' trend on the platform nowadays.
"I'm just joking lol haha," she wrote in the caption.
The comment section was, however, filled with people either disagreeing with her or just plain confused.
The first comment read, "in what was is this a joke" as another user wrote, "Posted on the wrong app." This user would be proven right later.
"This def gonna be down in an hour," a third chimed in with similar sentiment.
Many others were in agreement that Rae might have been heavily intoxicated when she made the video. "ngl she prolly drunk y'all forget she's 21," another suggested.
Someone else just wrote, "ok what is this addison," looking for some clarification.
Addison Rae Banned on TikTok for Twerking Video
On April 12, 2022, Rae took to Twitter to let everyone know of the aftermath of her behind-shaking stunt on TikTok.
"I knew I should've deleted the twerking video," Rae wrote in her tweet, followed by a few crying emojis. She included a screenshot of the notice she got from the platform after getting banned.
The notice just read the usual — it said she had been "permanently banned due to multiple violations of our Community Guidelines."
However, a day from her tweet, her TikTok is back and active. The platform has also left the twerking video post untouched.
This isn't Rae's first scare with getting banned on TikTok. She was kicked out of the platform for a short while in October 2021.
At the time, she "violated the community guidelines" by focusing a post, again, on her behind. Her account was restored soon.
But this latest ban was more concerning as it comes at a time when TikTokers are getting banned left, right, and center. Creators with massive followings on the platform, such as Bella Poarch and Charli D'Amelio, have also been temporarily suspended lately.