Everything On Charli D'Amelio Reaction On New Acting Project 'Home School'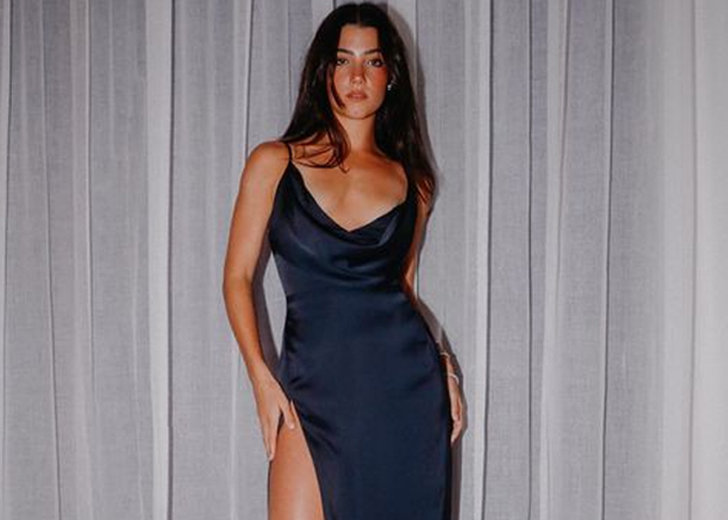 Charli D'Amelio allegedly has a new acting project titled Home School on her plate.
On February 2, 2022, the social media star took to Instagram to tease her followers about her ongoing project, sharing a photo dump of her recent happenings.
She apparently dropped a hint in the third picture of her Instagram carousel, as she penned some crucial points about her acting project.
"Home School directed by anthony michael hall [sic]," she wrote in a yellow sticky note, apparently revealing the project title and director's name.
Charli D'Amelio Dropped More Hints on 'Home School'
In the same picture, she disclosed further details about the alleged Anthony Michael Hall's directorial venture.
For instance, she hinted at the filming date of Home School by writing, "anticipated start - june."
Similarly, she wrote she had scheduled an acting class with John Kirby at 4 pm on Mondays while noting [on another sticky note] that she needed to work on her voice's strength, reading lines, and acting.
In one of the sticky notes, she had also named the cast members of the project — which could be a movie or a show — but hid it with another sticky note.

Charli D'Amelio hints about her new acting project 'Home School.' (Photo: Instagram)
Besides, the sticky notes were kept on top of the project's script document, which had her name along with the project's title, Home School, written on the top.
If the project turns out to be real, it will mark D'Amelio's full-fledged acting debut.
That being said, she had previously given her voice for the animated film StarDog and TurboCat.
Anthony Michael Hall Confirmed the Project
While the official announcement for the project is yet to come out, the director of the project unofficially confirmed the news via an Instagram story.
He shared D'Amelio's post on his story and tagged the social media star and producer Ryan Kavanaugh.
"HERE WE GO, TEAM," he wrote in the post.
In case you don't know, Hall is a renowned actor and director who has starred in films such as Sixteen Candles, The Breakfast Club, and Weird Science.
In 2021, he played Tommy Doyle in the horror film Halloween Kills.

Anthony Michael Hall confirmed D'Amelio's new acting project in an Instagram story. (Photo: Anthony Michael Hall/Instagram)
Speaking of Kavanaugh, who will allegedly serve as the producer for the D'Amelio starrer, he is a famed film producer and financier.
He is the 26th highest-grossing movie producer of all time and the co-founder of Triller, one of the three fastest-growing social media apps.
Fans React to the News
As soon as D'Amelio teased her followers with the news, they started celebrating and congratulating her on various social media platforms.
"oooo ok our girly's an...actress," one commented on her post.
Another fan expressed her surprise, "UM WAIT ACTING?"
"charli are you in a movie, omg i can't handle this, imagine charli d'amelio in a movie [expletive]," a fangirl wrote on Twitter.
Likewise, a TikToker reacted to her post. She first provided proof that D'Amelio was starring in an acting project and stated she was excited to see the TikTok star make her acting debut.