Scott Disick and Bella Thorne Were Never Physically Intimate — Here's the Full Story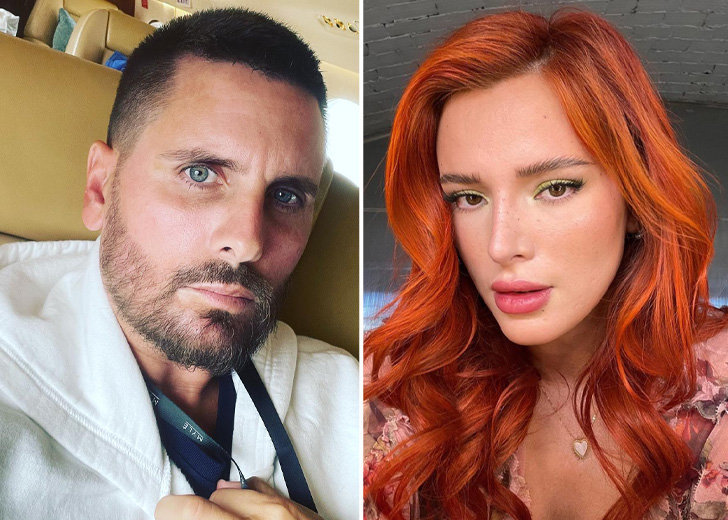 Scott Disick and Bella Thorne have a bit of history together. They were once a thing, but nobody really knew the intricate details of their relationship.
That was the case until after they broke up. Their romance, which lasted just a few months, ended with a lot of drama.
But things apparently never went too far between the two. They never even got physically intimate.
Scott Disick and Bella Thorne Were Never Intimate
Disick and Thorne's relationship first became public when they were spotted "getting cozy" in Los Angeles. They were on a dinner date around April 2017.
At the time, they were not exclusive. Disick was reportedly still hanging out with other women, which continued throughout their time together.
A source reportedly told People that the two had an "understanding" and were just "hooking up and having fun."

Scott Disick and Bella Thorne were in a relationship for a while but were never sexually intimate. (Photo: Twitter)
Thorne was not as hardcore a party person as Disick was, and his way of partying was too much for her, though things remained fine between the two.
Then, in May, the two went to the Cannes Film Festival together, something Kourtney Kardashian, his ex girlfriend, and her side of the family found "desperate."
While in France, Disick's acts made Thorne feel "humiliated." According to TMZ, she said he used her for show and misled her to believe that he wanted to date her.
He was also spending a lot of time with his ex girlfriend, Chloe Bartoli and Maggie Petrova while Thorne was away busy with the festival.
This marked the end of their romantic ties, although they remained friends. And in July 2017, she revealed exactly how her time with Disick was.
During her appearance on The Jenny McCarthy Show that month, she revealed she had never gotten sexually intimate with him.
McCarthy enquired whether she was still with Disick, to which she counter-questioned, "In what sense?"
The host clarified, saying, "sexually." Thorne responded with a laugh, "I was never with him sexually."
Scott Disick Dated Bella Thorne to Get Back to Kourtney Kardashian
Disick and Kourtney first met in 2006 and started a relationship that was an on-again-off-again thing for as long as they were together — until July 2015.
During that period, they had three children — Mason, Penelope, and Reign Aston.
The Flip It Like Disick star has never been completely over his break up with Kourtney. His relationship with Thorne was his way of getting back at Kourtney.
In October 2017, in one episode of Keeping Up With the Kardashians, Kendall Jenner revealed how during one of her conversations with Disick, he admitted having dated Thorne just to "make Kourtney mad."
Thorne was one of the many relationships he had started to flip Kourtney out of, but the Kardashian sisters instead agreed that the act looked bad on him.
This admission also explained why the two never got intimate.