Jack Harlow on his attachment issues and how he wants to have his heart broken in love
American rapper/songwriter Jack Harlow has had quite a few partners in his long journey to success. Sadly, Harlow's relationship with his partners never worked out. So, did those broken relationships do any damage to his singing career?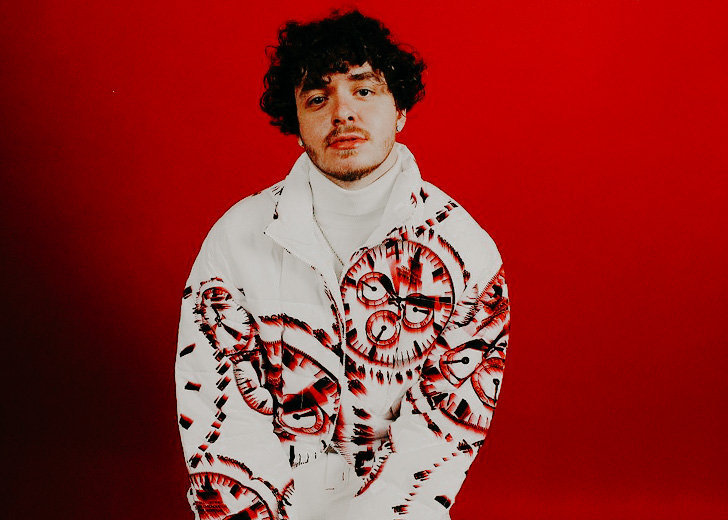 Jackman Thomas Harlow, prominently known as Jack Harlow, is a renowned American rapper plus songwriter. In his long journey of success, he has had the support of quite a few partners.
Sadly, Harlow's relationship with his partners never worked out as they eventually separated following a short period. So, did his broken relationships do any damage to his singing career at some point? Keep reading to find out!
Harlow's Past Relationships
Although the American singer has kept information about his former girlfriends behind the curtains, he has been quite open about the things he dealt with while being in relationships with them. 
During a Zoom call conversation with Crystal Rosas, which was later uploaded on July 10, 2020, through WiLD 949 YouTube Channel, Harlow revealed that due to his independence and coolness, he doesn't easily get attached to anyone. He also told the host that he has never been truly in love, and his heart has never been broken.
During the same conversation, the Shelbyville, Kentucky native also stated that he doesn't love confrontation. And due to that, he could not fall in love. 
That being said, he doesn't want to stay single and lonely forever and hopes that he will eventually get out of such a situation, be in true love, and probably get heartbroken, too.
In another such instance, while being interviewed by MTV ASIA on May 30, 2020, he stated that his future partner should have personality traits such as intelligence, a sense of humor, sweetness, a big heart, and must be a better person than him. 
Broken Relationships Haven't Affected Harlow's Career
The singer is continuing to pave the path to his success. And, it seems that he isn't bothered by anything, not even by his broken relationships.
After years of struggles, Harlow got the much-needed breakthrough in 2017 through his music video Dark Knight. The video, released on October 27, 2017, amassed hefty viewers, gaining more than 6 million views. Since then, he has continued to showcase his talent and skills and hasn't looked back.
Less than a month after his breakthrough, on November 17, 2017, he released his third project entitled Gazebo, which further helped him amass a good fanbase. Later, following his style of releasing an album every year, he proceeded to make songs and impress many people.
On August 17, 2018, he released his fourth official project, Loose. On September 19, 2019, he delivered another hit in the form of another mixtape, Confetti. His sixth official album Sweet Action EP was released on March 12, 2020.
More recently, on December 11, 2020, the singer released his first studio album entitled That's What They All Say, which consisted of 15 songs.
He Mentioned His Past Girlfriend in His Latest Song
Harlow has occasionally mentioned his lovers in his songs and raps. His recent song '21C/Delta' from That's What They All Say revolved around his ex-lover.
In the song, the rapper mentioned how he performed his soon-to-be-hit song to his ex-girlfriend while they were in a car. 
I played you my first hit before it dropped / You were in the driver's seat and I was on the aux...Looking back I gotta wonder if you would've thought that my life would change like this/ That every station in America would play my shit.