Issa Rae's Weight Loss Was Inspired by Seeing Herself on Television
Issa Rae exercises an hour each day and follows the paleo diet.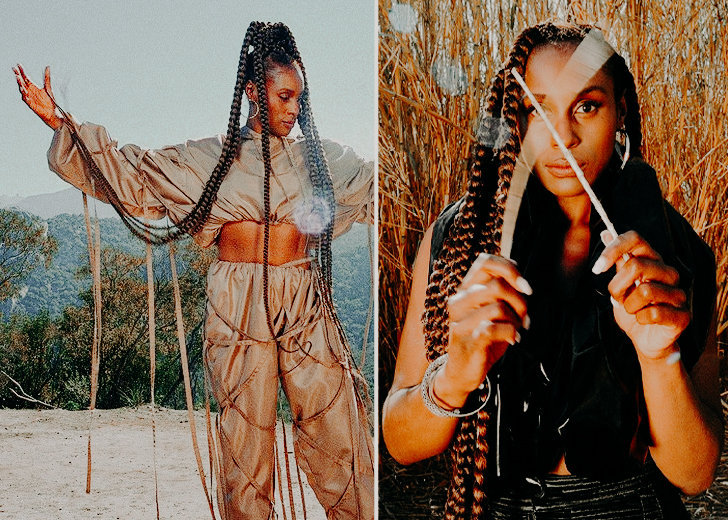 While many seek motivation from others, Issa Rae found it within herself.
Speaking with Women's Health in March 2019, the Insecure actress shared how she was inspired by herself to lose weight and stay fit.
"Time to work out is so limited, but when I first started seeing myself on TV, I was like, 'I gotta make time,'" Rae said.
The actress, who is also a producer, writer, and author, recalled gaining "New Money Weight" after the success of her YouTube web series Awkward Black Girl in the early 2010s.
She explained that she was broke when the series had started, but the success of the series had led her to more opportunities and unlimited access to good food.
When you get a good job, you're like, 'I can afford to eat at restaurants all the time!' That adds up in weight.
However, she quickly realized that she was gaining weight when she saw herself on television.
Her Weight Loss Journey
Making that realization her motivation, Rae, a vegetarian, started regular exercise, hit the gym, and ate healthy food.
But a schedule like that was not her cup of tea, since exercising every day didn't come naturally to her.
"I was a big excuse person when it came to exercising and eating right," she added. "I'd have spurts of trying to work out and being good. Then once I fell off, I'd be like, 'Well, there's always next year. Let me make it my New Year's resolution.'"
Despite that, she took on the challenge and made a specific exercise regimen that worked for her.
She shared that she has now regularly been waking up at 4:55 a.m. and starts her exercise, which lasts for an hour each day. She also alternates between walking and jogging around the streets and a bunch of hills in her neighborhood.
For healthy yet filling eating habits, Rae follows the paleo diet at present.
A Look Into Her Career
The Stanford University alum rose to prominence with her YouTube web series Awkward Black Girl and subsequently produced short films and web series for the channel.
In 2015, she published her memoir The Misadventures of Awkward Black Girl based on her web series, which became a New York Times best-seller.
Rae uplifted her stature when she came in as the co-creator, co-writer, and star of the HBO television series Insecure in 2016. Her work in the series also helped her earn multiple Golden Globes Awards and Primetime Emmy Awards nominations.
In addition, she was included in the annual Time 100 list of the most influential people in the world in 2018.
Her company Hoorae also signed a five-year film and television deal with WarnerMedia in March 2021.
"When people believe in you and build with you, I tend to want to further that relationship. That's just been a staple of mine with so many of the people that I work with," she told Variety.
As an actress, she has acted in films such as The Hate U Give, Little, The Photograph, and The Lovebirds. Her television series credits are A Black Lady Sketch Show, BoJack Horseman, and The Number.
Apart from the entertainment industry, Rae is also an active advocate for civil rights and women's rights movements with close association with organizations like the ACLU, BLD PWR, and Black Lives Matter.