'Insecure' Star Issa Rae's Predictable Boyfriend Amid Gay Rumors & Comic Dating Lessons
Issa has had some rumors entirely when it comes to her potential boyfriend...But her weight loss journey was not that easy...she has an expected net worth of $4 million...A lot of her work has been focused on bringing the plights of the black community, the gay community...her acting performances on the HBO Original series titled Insecure was commended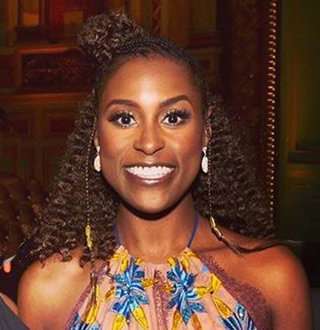 With such a public professional life, Issa Rae always kept things simple and private when it comes to her personal life. But this feature of her made everyone extremely curious about her secret boyfriend. 
American actress and director Issa Rae first gained popularity for her work on the YouTube series Awkward Black Girl. She's also recognized for her directorial and acting performances on the HBO Original series titled Insecure -- a show about the black female experience from the perspective of its two leading characters. 
Trailer Blazer:- Actress Issa Rae appears on the trailer of the HBO series Insecure which was released on August of 2018 (Published on 3 June 2018)
She has received two Golden Globe Award nominations for Best Actress in Television series Musical or Comedy, in 2017 and 2018 for her performance in the HBO series Insecure.
Issa Rae's Awkward Black Girl Is A Hit Among Millennials
After the premiere of Awkward Black Girl in 2011, Issa's career got a great kick start. The viral series was loved by millennials the most and was awarded $56,269 to continue its rest of the episodes of the first season on 11 August 2011.
For season two, she partnered with singer Pharell Williams on his YouTube channel, iamOTHER. The hit series snatched a Shorty Award for Best Web Show in the year 2013. Over the years Awkward Black Girl has amassed more than 25 million views.
Issa Rae's Critically Acclaimed HBO Series Insecure & Its Origin Story
Issa began working on a series Insecure - the spin-off of Awkward Black Girl - with Larry Wilmore in 2013 which was eventually picked up by HBO and was released in 2016.
Read:- Meet Jilly Anais, Age 22's Millionaire Boyfriend | Parents, Height & Personal Facts
Soon after its release, critics and fans alike showered the series with universal acclaim. NPR's in-house critic Eric Deggans was one of many critics who provided Insecure with stellar reviews. It was even selected as the top 10 television series of the year by American Film Institute in 2017.
The shows second season of Insecure premiered on 23 July 2017 and on 8 August 2017, the show was renewed for the third season. On 2 August, HBO aired the first episode its third season. Upon its release, she recieved a lot of backlash for leaving out the character named Lawrence from the show. Fans of Issa and her show defended her decision citing Issa's character, not Lawrence was the show's main focus
How Much Does Issa Rae Possess In Net Worth?
A lot of her work has been focused on bringing the plights of the black community, the gay community, and other minority communities. Not just that, she has also addressed the plight of black gay men in the series Him & Her. And Issa finds it rewarding to have represented the minorities in the community and helping them create their own identities. 
Her business endeavors have landed her on the prestigious Forbes 30 Under 30 twice.
Discover:- 'Avengers: Infinity War' Sebastian Stan Dating History; Girlfriend In 2018 & Gay Rumors
With that, she has been able to accumulate a remarkable amount of income from her acting career. As of now, she has an expected net worth of $4 million.
All her web series, short films and other projects have helped her garner a massive amount of net worth in a brief period.
Issa Rae's Wiki-Like Bio Including Her Brother
Born on 12 January 1985, she grew up in Potomac, Maryland. But her family lived in Dakar, Senegal for a short period. She was born to father Abdoulaye Diop and mother Delyna Diop in a family of four other siblings including a brother, Lamine. Like her sister, Lamine too is a black creative working his way up to make it big in Black Hollywood.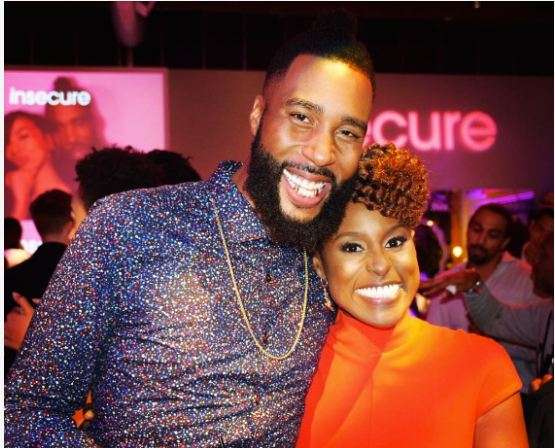 All Smiles:- Issa Rae and her brother Lamine smile for the camera at a promotional event for Insecure (Photo:- bossip.com)
At a young age, she studied in a predominantly black school. She graduated from King Drew Magnet High School of Medicine and Science.
In the year 2007, Rae graduated from Stanford Univerity with a major in African-American and African studies.
Issa Rae's Struggles With Weight Loss
With the beginning of the new year 2018, Issa also had some new changes within her. Everyone noticed a considerable amount of weight loss, although she was never a heavy person.
You May Like:- What Is Joel Schiffman Net Worth? Wiki Reveals - Age, Married, Daughter & Essential Details
But her weight loss journey was not that easy. In a conversation with The Breakfast Club in 2017, she discussed her experience while losing weight. She said:
I started just eating right. I stopped eating all of the things and started eating less of the things
She further added that it was not the Hollywood pressure that made her lose weight. Nothing about the industry made her insecure about herself, but she wanted to lose weight since she was 12.
Issa Rae's Dating Tips For Young Millennials
Issa is quite private when it comes to her lovelife. Although not completely shy, she chooses to keep her relationship status lowkey.
However, she loves to give dating tips and advice using her humorous point of view. During an interview with GQ, she opened up about her personal do's and don'ts. She shared:
I personally like movies for the first date but I've recently been advised against it and my brothers are like 'no, never take a girl out to the movies, because you don't get to talk.' I like being in silence and I need to know if you're the type to talk in the movie [or] if you're the type to pay attention. I need to know if you can carry a conversation about what we just saw.
Interesting:- Shelby Stanga's Near Death Accidents Fake? Huge Net Worth & Wife Revealed
It looks like Issa is all about finding that true love where she is comfortable and cozy with her partner.
Who's Issa Rae's Current Boyfriend?
In the past few years, Issa has had some rumors entirely when it comes to her potential boyfriend. She has not been afraid of mentioning about her beau, despite not revealing his identity till this date.
During an interview with Huffington Post in December 2017 she was asked about how she preferred to relax, her answer raised many eyebrows. She replied:
By watching TV or hanging out with friends or my boyfriend.
After that statement, everyone became curious to know more about her boyfriend. Despite the furor about her boyfriend, she has managed to keep her relationship off the cuff and secret.
However, that was not the only time her love life surfaced in the media. At the Golden Globes in 2018, Drake claimed Rae had turned him down at the events after party. To that Issa responded with a humorous tweet that said:
Obsessed Fan Who Dedicated Entire Season to Artist Continues to Shamelessly Fangirl When She Sees Him at Party Later.
Despite plenty of rumors floating in the air, Issa hasn't confirmed anything about her personal life. She could be focusing hard on her career and might not want her own life to be splashed across the face of a newspaper when her career is doing just that.