Are Henry Cavill and Matt Bomer Related Or They Just Look Alike?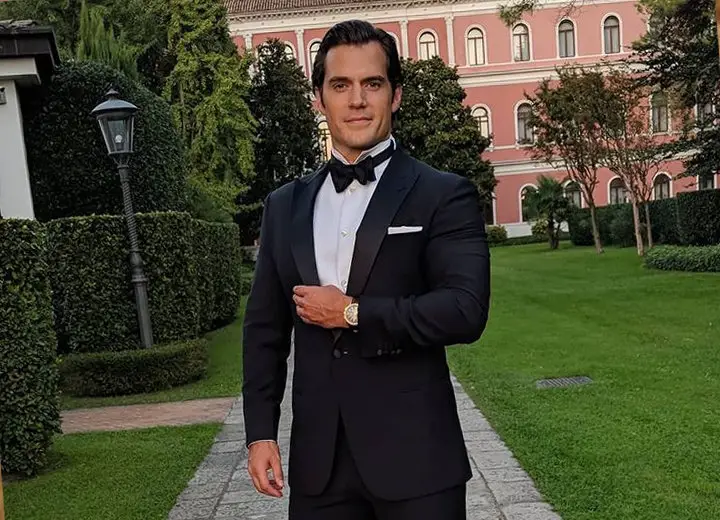 Everyone likely has a doppelgänger, and it is not just everyday people who run into their look-alike. — Celebrities do that, too. Many celebrities resemble each other, often making people wonder if they are related. 
Such is the case with Henry Cavill and Matt Bomer, who look so much alike that people are convinced they are brothers or at least far-distant cousins. 
Both have striking identical blue eyes, prominent low brows, and matching chiseled faces. However, Cavill is six years younger and probably has at least a foot and 75 pounds on Bomer. 
And these two twinning actors are not related to each other. Cavill was raised by parents Marianne and Colin Cavill in Jersey, UK, alongside four brothers. 
Meanwhile, Bomer was born to Elizabeth Macy and John O'Neill Bomer in Missouri. Apart from their different upbringings, they can also be identified from their different well-known projects. 
Bomer rose to fame after his success on American Horror Story, while Cavill garnered a massive fan base after starring as DC's Superman. 
Matt Bomer and Henry Cavill Both Considered Superman Material
Coincidentally, Cavill was not the only one considered for the role of the red-capped superhero. 
Before being cast as Superman in 2013's Man of Steel Dawn of Justice, Bomer was approached for the role. 
In a 2015 interview with the podcast Happy, Sad, Confused, the American Horror Story actor revealed he was once cast in a J.J. Abrams and Brett Ratner-helmed Superman movie that never came to fruition.
"I had screen tested with Amy Adams in the tights. I think at that session, it was Paul Walker, myself, and I can't remember who the other person was. Thankfully [Ratner] chose me for the project. It was a very lengthy process to get the role. I think it was three months," said the actor. 
But then the project fell apart. Bomer noted that for a month, he thought, "okay, it's going to happen," but it never did. However, the actor has zero regrets about that. 
He explained he had gotten to do such a rich array of roles that playing Superman would have overshadowed anything else and typecast him. 
Matt Bomer and Henry Cavill on Looking like Each Other
As for their striking similarities, it is not only the fans who are aware of it. The actors themselves have picked up on how fans have easily confused one for the other. 

Henry Cavill and Matt Bomer are often confused for each other. (Source: Twitter)
During an interview, Cavill talked about how his fans kept asking him to sign a particular photograph of Bomer.
"There is one particular photo of Matt Bomer which people want me to keep on signing. It's him lying on his side in the water, half submerged. People keep handing that to me and I am like, 'I would love to sign this for you, but that is not me.' There are facial structure similarities for sure," said Cavill.
Bomer, too, spoke on the resemblance while appearing on Ellen DeGeneres' Internet Booth of Wonders. He was not surprised that Cavill appeared as his doppelganger. 
"I knew that. That was given. By the way, I wish that was what I looked like. Sorry to drag you name down Henry Cavill," said Bomer.