Matt Bomer Met His Husband When He Was Hired as the Actor's Publicist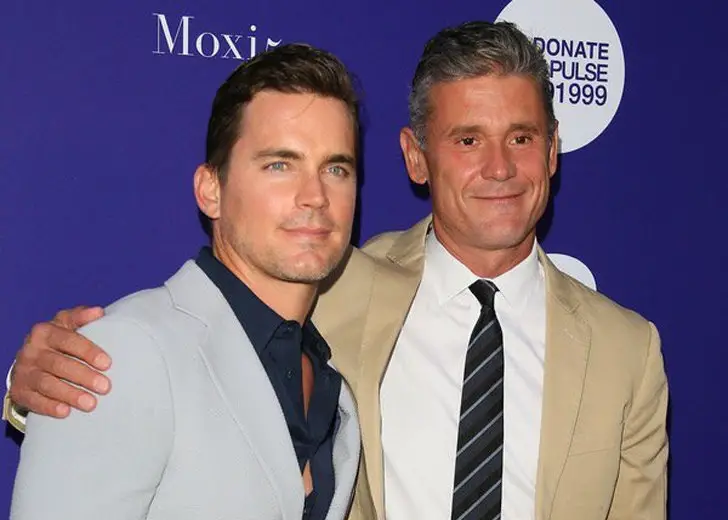 Most celebrities love to flaunt their extravagant weddings and whirlwind romances, but not The Sinner star Matt Bomer. 
The actor prefers to keep his love life away from the limelight. Thus, few know the actor has been with his husband, Simon Halls. 
Yes, Bomer has been married to the Hollywood publicity mogul for over a decade. 
According to reports, the couple first met in 2008 when Halls was hired as Bomer's publicist. They had an instant connection and began dating soon after.
They had an intimate wedding in New York back in 2011, which the Magic Mike actor revealed to Out magazine in 2014. 
"It was very chill. Very small: only our nearest and dearest. There's a security, a validity of knowing that it's legal. It's hard to put into words. It's just a feeling, I guess, something about saying vows in front of the people around who love and support you. I think it was good for our family," Bomer told the publication.
Who Is Matt Bomer's Husband?
The duo kept their marriage a secret until the actor publicly came out as gay in 2012, when he thanked his husband during his acceptance of the Steve Chase Humanitarian Award.
For those out of the loop, Halls is equally successful as Bomer, just in a different field. 
Halls is a successful publicist who started his career with Warner Bros and eventually worked with the first McDonald's in Russia for two years before relocating to Los Angeles. 
After that, he managed actors, some of whom included A-listers such as Jude Law, Sarah Jessica Parker, and the Coen brothers. 

Matt Bomer and his husband on a trip to their location. (Source: Matt Bomer/Instagram)
The publicist eventually co-founded two public relations firms, Huvane Baum Halls and Slate PR, in Hollywood.
Huvane Baum Halls merged with PMK in 2001, while Slate PR became the entertainment industry's top PR agency. 
Slate PR represents celebrities like Ryan Murphy, John Wells, Neil Patrick Harris, Annette Bening, Frances McDormand, etc.
In 2016, his incredible work led him to serve on the Entertainment Council during Hillary Clinton's 2016 presidential election. 
Does Matt Bomer Have Kids?
Naturally, after tying the knot, Bomer and his husband started a family. 
The couple currently has three children, all of whom are sons. 
Their oldest son Kit Halls was born in 2005 via surrogate and is a big fan of the San Francisco 49ers, just like Bomer. 
In 2019, the actor revealed that their oldest son came out to them as straight when he was 14.
"Our oldest came out to us as straight. He's 14. He said, 'I love and respect that you guys are who you are. I'm straight. That's how I identify.' And it was a big, nice, sweet moment," Bomer said at the time.
The youngest twins, Henry and Walker Halls, were born in 2008 via surrogate like their older brother. 
Bomer and his husband keep the twins out of the spotlight because of their age, but Henry did join Bomer at the 2019 Tony Awards.
In 2015, the actor told People he wanted his children to have a normal childhood, much like his own. Admittedly, he didn't want them out on stage anytime soon.