'Nomadland' Star Frances McDormand's Attempt To Remain Out Of The Limelight 'Paid Off'
Supremely talented 'Nomadland' actress Frances McDormand prefers to live life out of the limelight.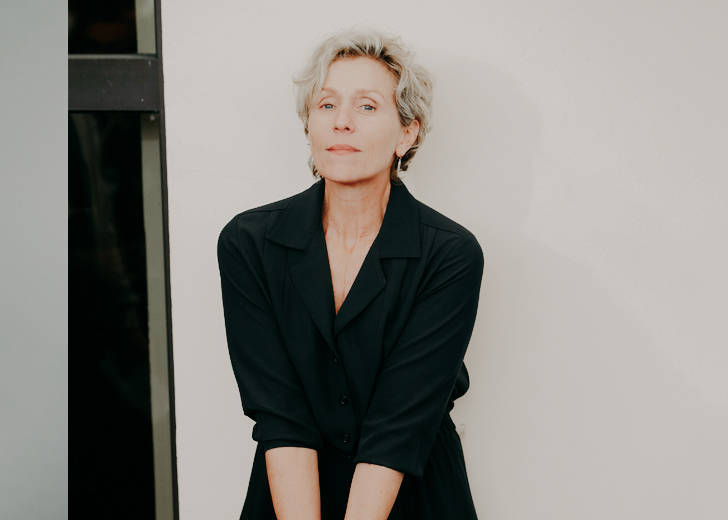 Supremely talented Nomadland star Frances McDormand prefers to stay of the limelight, and she has a pretty good reason for it.
McDormand Avoids the Spotlight
The actress lives a lowkey life with her husband, Joel Coen, and adopted son, Pedro Coen.  During an interview with New York Times in February 2021, she shared how she stayed away from the eyes of the media for a decade after gaining popularity and bagging an Oscar for her role as Marge Gunderson in the Coen brothers' 1996 hit Fargo.
According to McDormand, she made a "conscious effort" to stay away from the press. While some would consider it to be a risky decision career-wise, it paid off. She created a sense of mystery that intrigued her fans.
It gave me a mystery back to who I was, and then in the roles I performed, I could take an audience to a place where someone who sold watches or perfume and magazines couldn't.
McDormand went on to bag another Oscar, two Emmys, two Golden Globes, four SAGs, and a Tony, proving one does not have to constantly be in the public eye to be successful.
The 63-year-old was nominated for Academy Award, Golden Globes, SAG, BAFTA for her performance as Fern in the 2020 drama Nomadland. She recently earned her sixth Oscar nomination in the best actress category for the same role.
Directed by Chloé Zhao, Nomadland movie tells the story of a woman in her sixties who loses her factory job amid the Great Recession and embarks on a new journey through the American West as a modern-day nomad.
The Real Nomads Didn't Know McDormand Was an Actress
McDormand's producing partner Peter Spears gave her a starring role in Nomadland, which is based on Jessica Bridget's 2017 nonfiction novel about van life. The actress wanted to take risks with this movie, so she worked alongside real-life nomads.
As per USA Today, McDormand approached Zhao in the fall of 2017 for a collaboration after watching her movie The Rider which premiered during the Toronto Film Festival.
In 2018, the gifted duo filmed Nomadland with a small crew for four months — riding in buses, living in motels, and chasing sunsets for the film's beautiful "magic hour" scenes. The Fargo star had no trouble fitting in with the nomads, thanks in part to Zhao's prior acquaintance with them. 
In fact, many of McDormand's co-actors were not aware she was a Hollywood star. Swankie, one of the nomads, had no idea her co-star was a pro. "She just thought I was another woman on the road, so she trusted me as another van dweller", McDormand told USA Today.
Swankie was not the only one — McDormand's co-star Bob Wells was similarly unfamiliar with her popularity. According to McDormand, after they shot an emotional scene where Fern remembers her late husband, Wells told her, "It meant a lot for me to tell him that story and that everything was going to be OK."
Bob was pretty impressed by McDormand's acting skills and when she told her that her real husband, Joel, was actually alive and well, he had a hard time processing it!