Hasan Piker Gets DM from Grimes Following Elon Musk's Meme
Piker says Grimes' political ideas are all over the place.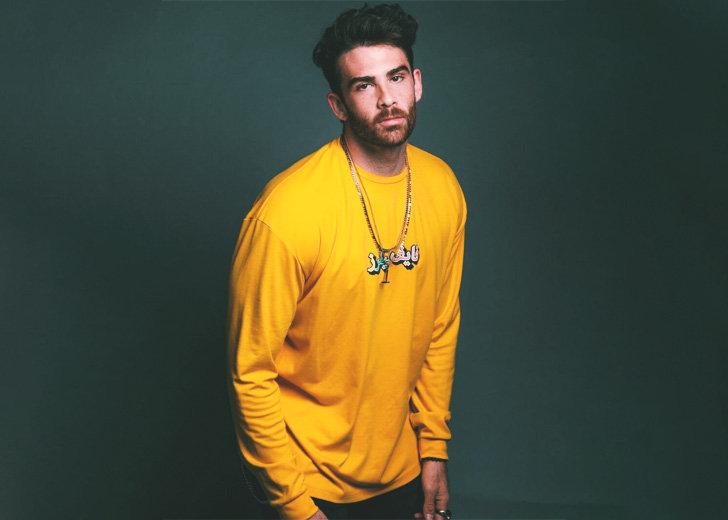 Hasan Piker is a left-wing political commentator and one of the fastest-growing streamers on the Amazon-owned platform, Twitch.
With his growing popularity, the Twitch streamer is now creating a new show reportedly in his expensive Hollywood home and has teased his followers that Claire Elise Boucher, better known as Grimes, could be one of his first guests.
Interestingly, Piker found a way to connect with Grimes after Elon Musk posted a meme mocking the Canadian singer's newfound interest in communism.
How It All Started
In her October 3 Instagram post, Grimes revealed that she was stressed when paparazzi followed her to a photoshoot while posting a snap of herself reading The Communist Manifesto, a book by Friedrich Engels and Karl Marx.
Adding to the controversy, her ex-partner Musk joined netizens and posted a meme, making fun of the target audiences and actual audiences of Pokemon, Call of Duty, and left-wing political ideology.
Piker was quick to reply to Musk's tweet, where he mentioned Grimes and asked her to contact him so they could take about the meme and ongoing gossips about her life.
"hi @Grimezsz please hmu so we can talk about this [sic]," he wrote in his tweet.
What was fascinating to witness was that Piker was live on Twitch when he made his tweet, which immediately received thousands of likes and replies.
Grimes Followed and DM'd Him
Sometime after dropping his tweet, Piker revealed in one of his live streams that Grimes followed him and DM'd him, asking him to let her know if she could be down to join him on the show.
He shared his interaction with the famed singer, saying,
Grimes followed me last night and DM'd me last night when I was sleeping. Like I went to bed...at 10:30 or something. [She] reached out [to me] and I'm gonna try to see if I can have her on the show.
The New Jersey native continued to add, "I think that could be very cool," and "would be a very cool conversation."
In another Twitch stream, the political commentator also stated that Grimes knew Piker for some time now, but she previously didn't respond to his messages asking her to come on his show.
He showed images of her liking some of his tweets in the past to prove his previous claim.
Hasan Piker's Take On Grimes
In the last Twitch stream, Piker even openly talked about Grimes and revealed his thoughts about her. He stated that he liked her music but her political ideas, according to him, were all over the place.
"grimes is so quirky i can fix her [sic]," he also said of the 'Oblivion' singer in his October 3 tweet.
Similarly, in June 2021 YouTube video, the streamer said he felt she was very weird, and for her age group, she was unique. He said these things while reacting to her relationship with Musk and her rant about AI and communism.
Piker opposed Grimes' views about using AI to achieve communism by saying that a nation can either become a communist country and not choose AIs or become a non-communist country and work with AIs.
Now, it would be fascinating to see their future collab for his show, as both Piker and Grimes seem to have contradicting political views. It will be full of controversy, for sure!