Elon Musk's Family Life with His Girlfriend Grimes and Six Children
Elon Musk said his kids were the love of his life.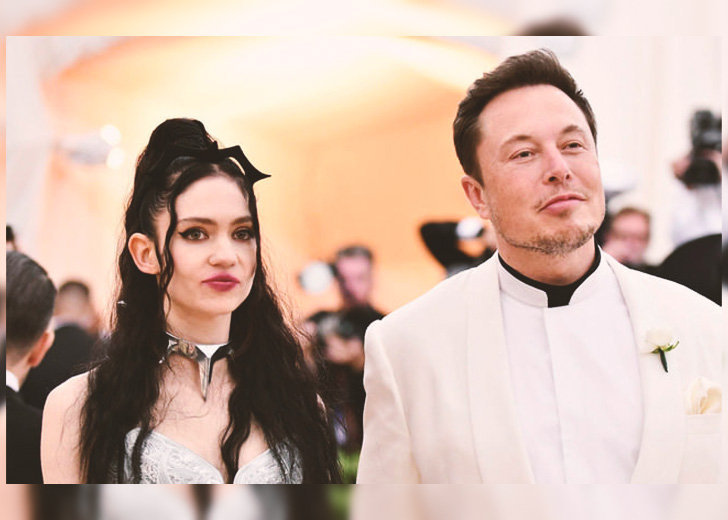 A centibillionaire, Elon Musk handles his role as the CEO of Space X and Tesla Motors, co-founder of Neuralink, and the founder of The Boring Company very efficiently.
But besides his professional tasks, the Pretoria native also holds the responsibility of a father to six children and a partner of his long-time girlfriend, Grimes, real name Claire Elise Boucher. 
Here's a breakdown of Musk's family life, including his children and their mothers. 
Elon Musk Has Five Children with Ex-wife
Musk married Justine Wilson in 2000, and the couple went on to have six children. Unfortunately, their first son — Nevada Alexander, born in 2002 — succumbed to sudden infant death syndrome at ten weeks old. 
Two years after the tragedy, the duo welcomed twins, Xavier and Griffin, into their family. Both of them were conceived via In vitro fertilization (IVF).
Musk and his then-wife followed the same procedure and gave birth to triplets — Kai, Saxon, and Damian — in 2006. After that, however, their relationship faltered, and the pair divorced in 2008. 
Today, they share the joint custody of their kids. Though Musk doesn't talk much about his children, he admitted his love for them through an op-ed on Business Insider in 2010. 
After clarifying that cheating wasn't involved in his divorce, the business tycoon mentioned he spent all of his non-work waking hours with his boys. He even heralded them as the love of his life. 
Elon Musk's Girlfriends after Divorce
Right after his divorce from Wilson, Musk got into a romantic relationship with English actress Talulah Riley. Their tumultuous relationship saw them getting married twice. 
Musk and Riley first tied the knot in 2010 and briefly parted in 2012. Then, they renewed their wedding vows in 2013, only to separate three years later in 2016.
Musk moved on from his broken marriage and had an on-and-off relationship with Amber Heard, starting in the summer of 2016. They dated for a year and parted ways in 2017. 
The 50-year-old didn't have any children with his ex-partners.
Elon Musk's Son with Girlfriend Grimes
After Heard, Musk privately started dating his now-girlfriend, Grimes. The duo met on Twitter and bonded over their passion for artificial intelligence.
But they waited a while before announcing their relationship through a red carpet debut at the 2018's Met Gala, held on May 7, 2018. 
Things moved smoothly after the debut, and the Canadian singer started flaunting her baby bump on her socials in January 2020.
Her pregnancy, however, wasn't as surprising as her son's name. She and musk let the internet into a frenzy after stating that they named their son, born on May 4, 2020, X Æ A-Xii Musk.
Thankfully, a day later, the mother-of-one took to Twitter to clarify the meaning behind her son's name, pronounced as X Ash A-12. 
She mentioned X stood for an unknown variable, while Æ was the eleven spelling of AI. A-12 as a whole referred to the CIA's Lockheed A-12 reconnaissance plane. 
She added that A also represented her favorite song, 'Archangel,' and 12 stood for the Chinese zodiac sign of the rat. 
On September 7, 2021, the 33-year-old told Vogue that their son calls her by her first name. She mentioned she didn't like to be called a mother and opined that her son could sense her distaste for the word.