Hasan Piker Is Too Busy Introducing Politics to Gamers to Leave Twitch
Hasan Piker spent nearly $3 million on the house in West Hollywood.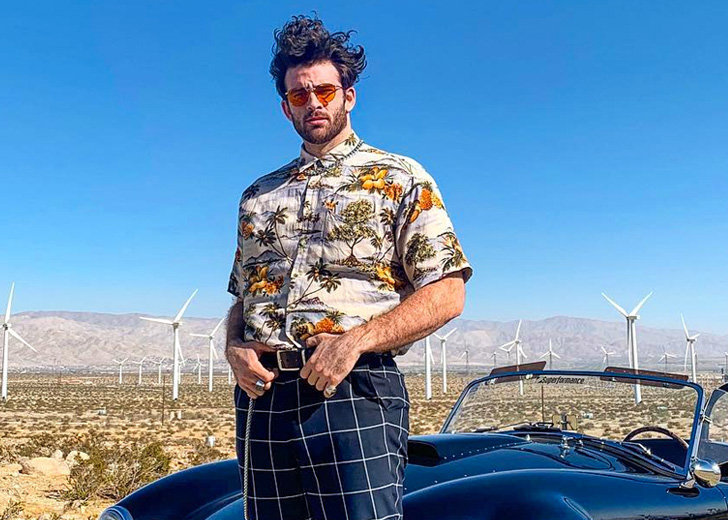 Hasan Piker, who primarily serves as a left-wing political commentator, is a popular internet personality with over 1.5 million followers on Twitch.
The New Jersey native spends eight hours in a swivel chair every day, studying issues like the climate crisis and wealth disparity, promoting LGBTQ rights, gun control, "Medicare for All," alternatives to capitalism, and other progressive policy-reform ideas.
In addition, he previously worked as a columnist at HuffPost and as a broadcast journalist and producer at The Young Turks. But how can a man of such caliber be on a live-streaming platform that is popular among gamers?
Hasan Piker's Reasons For Being On Twitch
Well, his intentions for being on Twitch might sound a bit odd to some, but the political commentator aims to bring youth's attention towards politics with his social media content.
In fact, he left his job at The Young Turks in 2020 to focus full-time on his Twitch channel. "At The Young Turks, everything I did was pre-scripted," he said while speaking with Insider. "I was terrible off the cuff. I could not keep up. I could not keep conversation for extended periods of time."
He, however, said being on Twitch gave him the freedom to drive his ambitions the way he wanted before discussing why he joined the platform.
As stated earlier, Piker, an ardent critic of former President Donald Trump, explained that he joined the platform to tap into the gamers' community and introduce them to leftist politics as a balm for far-right vitriol online.
"I always had an interest in targeting and motivating the young, and in a lot of instances, white men on the internet — not motivating, rather introducing them into left-wing politics," he added.
He continued, saying he wanted to show the young audience that leftist politics are actually cool, and its portrayal on the internet was completely wrong. Meanwhile, he also criticized the people obsessed with vilifying leftists, referring to their opinions on the internet as misleading.
Criticized for Buying Fancy House
Being a recognized personality recently cost Piker a lot, as he found himself in a big controversy when he purchased a fancy house supposedly against his own ideologies.
He reportedly spent nearly $3 million on the house in West Hollywood, California, spread in a 3,800-square-foot area with five bedrooms and 5.5 bathrooms.
His followers, who know him for identifying with socialism, criticized him for owning an expensive piece of property. Since many criticized him over the internet, alleging that his purchase put him at odds with the socialist movement, the streamer's name even began trending on Friday afternoon.
"It's just flat out unethical to be profiting off of socialism and buying yourself a 3 million dollar home in a state that has one of the highest homelessness rates in the country," socialist activist Alexis Isabel tweeted, criticizing Piker.
And while the likes of conservative commentators Tim Pool and Lauren Southern critiqued his actions, others like music critic Anthony Fantano, podcaster Ethan Klein, and commentator Noel Miller defended Piker and his purchase on Twitter.
The 30-year-old left-wing political commentator later took to Twitter on August 27 to address the situation, saying, "everyone collectively needs to calm down."