Glimpse into Political Commentator Joy Reid and Husband Jason's Beautiful Family and Career
Joy Reid, the host of 'The ReidOut' on MSNBC, enjoys a successful life.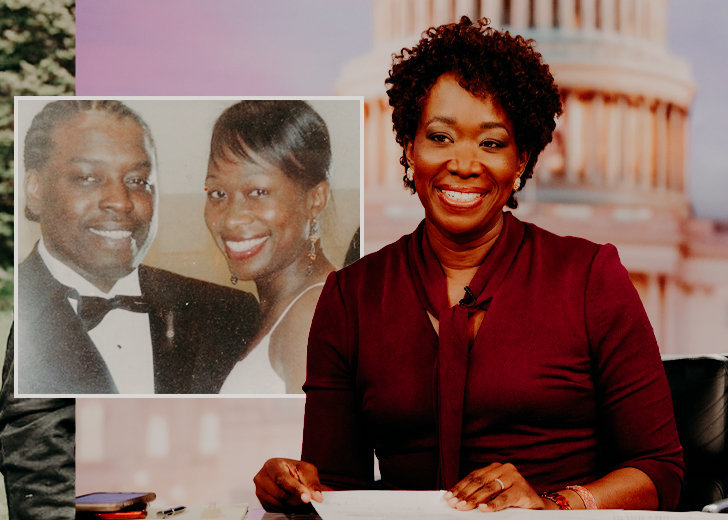 Joy Reid, the host of The ReidOut on MSNBC, has her personal and professional lives well-balanced and thriving.
Joy's show is gaining record views and good ratings.On the personal side of things, she has a happy family life. The television host has three children with her husband of more than two decades.
Who Is Joy Reid's Husband?
Joy is married to Jason Reid, a film editor who has been working as a senior editor for Discovery Channel for over 12 years. He is also the co-founder of ImageLab Media Group which he co-owns with his wife. Jason and Joy worked for NBC on separate projects.
Joy worked as the managing editor and an on-air contributor at TheGrio.com, whereas Jason worked as a freelance editor for Peacock Productions.
Joy and Jason Have Been Together for over Two Decades
The liberal political commentator Joy and her husband Jason got married on February 27, 1997. Together, they have parents to three kids, and they reportedly reside in New York City.
On May 16, 2021, Joy took to her Instagram to wish her long-time spouse on his birthday.
In the caption, she emphasized that he has been with her in every moment of her life over the years, and for that, she loves him very much. 
One of Their Sons is an Aspiring Actor
The couple's middle child, Jmar, is a New York City-based actor and model. He also has his own site, which he launched in October 2019.
Their youngest son's name is Nasir. Joy called him Miles in a comment when he posted a picture with her on the Mother's Day on May 14, 2018. "Love you Miles!! So proud of the man you're becoming," the caption read.