Anna Paquin Slams Criticisms about Her Marriage To Stephen Moyer
Anna Paquin put up an Instagram post to address all the negativity that people had spread around her gender identity and her decision to marry a husband.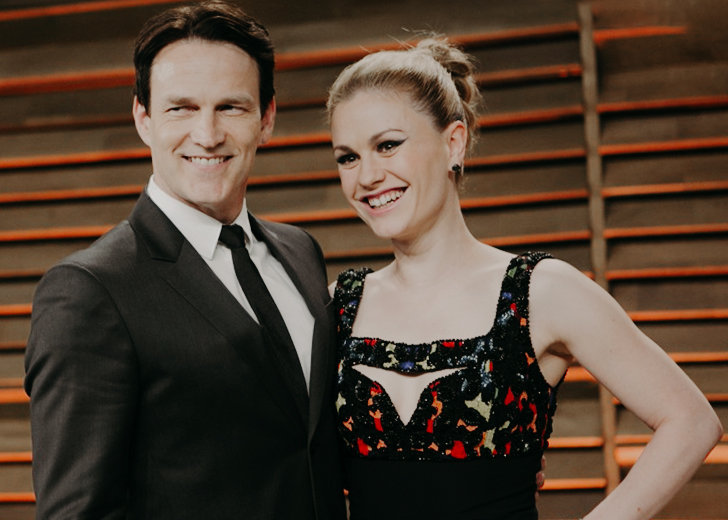 Anna Paquin clapped back at netizens questioning her gender identity and her marriage to husband of eleven years, Stephen Moyer. 
The actress let out an Instagram post on May 18, 2020, to address all the negativity that netizens had been brewing in public comments for some time now. 
A Proud Bisexual
In the poster, she announced loud and clear that she was a proud bisexual who shared vows with a wonderful human who just so happened to be a man. 
This post came after the actress put up a story where she shared a screenshot of a user criticizing her choice of getting married to a man.
They wrote, "I am getting tired of seeing 'bi' celebrities constantly advocate for it only to end up conventionally married to men with multiple children, living out the so-called white-picket-fence life."
"Ah yes ... the 'you aren't queer enough' [expletive]," Paquin wrote in response.
Not the First Time She Called Them Out
Earlier the same day, the She's All That actress had shared another poster where she informed her followers that next month, i.e., June was LGBTQIA+ pride month.
Following the gentle reminder, she called out all the people who "put their bigotry on display" on her social media handles and bluntly asked them to hit the unfollow button. 
Paquin married Moyer in 2010 while they were still co-stars on the HBO vampire fantasy drama series True Blood. 
Paquin shares two wonderful twins, Poppy and Charlie, 8½, with her husband.
Coming Out As Bisexual
The Oscar-winning actress announced that she was a bisexual via a Public Service Announcement video promoting the 'Give a Damn' campaign one year before she got married.
"I'm Anna Paquin. I'm bisexual and I give a damn," she said on camera at the time, taking everyone by surprise.
Sources with People claimed even the campaign runners were unaware that she was going to make such a bold announcement. 
The campaign also featured other popular celebrities like Kim Kardashian, Elton John, Whoopi Goldberg, Cynthia Nixon, Sharon and Kelly Osbourne, Judith Light, Clay Aiken, and Wanda Sykes speaking up in favor of equality.
Her Sexual Orientation Is 'a Minor Biographical Detail'
The 38-year-old actress has led quite an eventful life, and in 2012 she told Zooey magazine that her sexual orientation was "a minor biographical detail."
Even so, she felt compelled to speak out for LGBTQ+ rights. She elaborated how it was a prerequisite of standing behind a cause that one identifies why that cause means something to them. 
For her, being bisexual was not about gender. She identified as bisexual because gender was not a deciding factor for who she's attracted to.