Adelaide Kane Comes Out as Bisexual on TikTok, Raises Questions Regarding Her Relationship with Boyfriend
Australian actress and model Adelaide Kane publicly confirmed that she is bisexual. That has put a question mark on her relationship status with her boyfriend whom she had been dating since 2019. Know the whole story!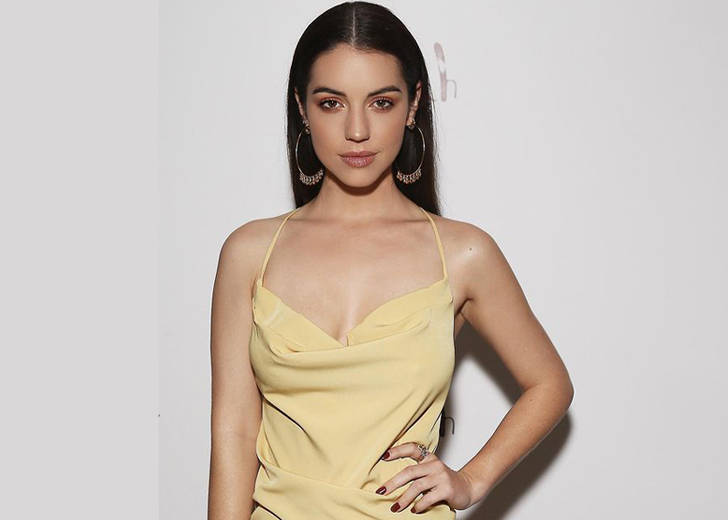 This February, Australian actress and model Adelaide Kane publicly confirmed that she is bisexual.
The 30-year-old actress, famous for her starring roles in Reign and Teen Wolf, took to TikTok to announce the news. She posted a video where she appeared anxious and included words on the screen as a description.
The words on the video read, "me super nervous to come out publicly as bisexual to the people in my life & social media."
The clip cuts, and in the next cut, the actress walks to imitate her "friends, family, the TikTok algorithm & [her] Twitch chat" reaction, where she lip-syncs along with the lyrics "I'm not surprised" from Michael Buble's song "Haven't Met You Yet."
Kane captioned the confirmation video, writing, "This has been sitting in my drafts for weeks."
Impressed with her bold decision to come out publicly, the actress's fans and followers showered love and support in the comment section. 
A fan wrote, "YES QUEEN!!! SO PROUD OF YOU!!! Coming out is stressful and I'm glad you shared this with us!!! Much love !!! Welcome to the community." Another fan shared that she was happy to hear the news, commenting, "I am so happy rn u have no idea this made my day."
The third one supported the actress, writing, "girl we love you no matter what but we aren't surprised let's not lie … BUT OMG SO PROUD LY."
One comment also read:
ITS A WIN FOR THE GIRLS
Likewise, Mental Health Momma welcomed the actress to the community, dropping heart emojis and writing, "Welcome to the community...so happy to have you…"
Before coming out as bisexual, the Power Rangers RPM star had opened up about her relationships in November 2019. Speaking with Violet Benson on the Too Tired To Be Crazy podcast, Kane revealed that she had broken up with her previous boyfriend Joey Pauline, a fashion executive, for a new man named Jacques Colimon.

Adelaide Kane shared a picture with Jacques Colimon in November 2019. (Photo: Instagram)
She explained the reason, saying, "When I realized I had stopped asking for those things that I needed that was sort of a moment for me when I realized I had stopped fighting for the things that I needed…"
But with the person she was in a relationship with, she felt more like herself than she had in the past two years.
And I just got completely blindsided when I met someone who I'm with at the moment and I left my last partner for this person and I feel more myself now than I have in 2 years.
In the podcast, she revealed Colimon was on a Netflix show called The Society, and they had met while shooting a project together earlier that year.
The actress also dedicated an Instagram post for her new boyfriend on February 14, 2020. The post featured a picture where Kane leans forward to kiss Colimon. In the caption, she wrote, "Squish."
However, lately, the love birds have not been seen together, which puts a question mark on the current status of their relationship. Moreover, Kane's recent revelation of being bisexual furthers the confusion.