Twitch Streamer 39Daph Feuds with Blackpink Fans — Calls Them a "Disgusting Toxic Fandom"
Popular Twitch streamer 39Daph got into a messy situation with Blackpink fans after voicing her opinions of the K-pop girl group's music.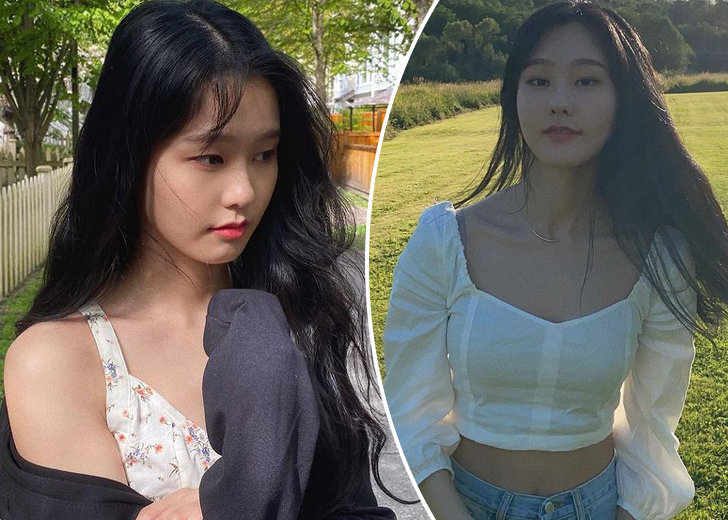 Popular Twitch streamer 39Daph, whose content revolves around conversations, art, and games, was under the K-pop fanbase's wrath for some of her critical remarks on a popular Korean girl band named Blackpink. In an unexpected feud in November 2020, the streamer and Blackpink fans had a go at each other.
39Daph Criticized Blackpink's Music
The entire fiasco between 39Daph and Blackpink fanbase started when the Twitch streamer voiced her opinion regarding the K-pop girl group's music and admitted to not being a fan. She said that Blackpink may be popular across the globe, but their music wasn't that great.
Blackpink is actually not good though, they literally just regurgitate the same EDM trash shit over and over. And people are like, 'Oh my God, they are so beautiful, they are so great, look at them!' Yeah, they are really popular, but quality-wise, they are not great.
Her statement triggered an entire flock of Blackpink stans, who soon started spamming her with hateful comments and messages. The situation escalated rather quickly, and the clash turned into a ping-pong game with Blackpink fans criticizing 39Daph and the latter calling the former a disgusting toxic fandom.
Few people did come to 39Daph's defense, saying that she has every right to voice her opinion and shouldn't be subjected to hateful comments for merely expressing her opinion on a band.
39Daph's Ex-Boyfriend and K-Pop Star Jae Park were Pulled into the Mess
With the feud growing more prominent with time, it didn't take long for things to get messy. While the Twitch streamer continued to call out Blackpink fans for being a toxic fandom, the K-pop army resorted to commenting about her boyfriend's breakup and calling her an attention seeker.
Not much is known about 39Daph's boyfriend (not even his name!) except that the two began dating in late 2019 and broke up in 2020.
She first shared the news on her stream, saying she found someone she liked. She then joked about it and poked fun at her viewers, saying she would keep them updated so that they could experience being in a relationship through hers.
I found someone I like, and he likes me back. So that's going well. I will keep you guys updated so you can live vicariously through my relationship. Live vicariously through me.
In November 2020, she took to Twitter to share photos of her mentioning it was taken by her photographer boyfriend. While she also shared a screenshot of her conversation with him, she never revealed anything else about him or the reason behind their breakup.
Along with her ex-boyfriend, 39Daph's friend and K-pop star Jae Park was also somehow dragged into the entire fiasco. 39Daph was triggered by that and lashed out at Blackpink fans.
He's not gonna give a **** about what I said! Dude, you K-Pop ******* are crazy, they like ******* DM'd me and then go like, "Hey can you tell Jae to do this, tell Jae to do that." I am like, "Why the **** are you telling me how to tell Jae how to act?
Although things got pretty personal along the way, the Twitter scene seems to have moved on from the feud as of now.
Her latest Instagram posts show her living her best life.