Who Is Sveta Bilyalova? Is She Harry Jowsey's New Girlfriend?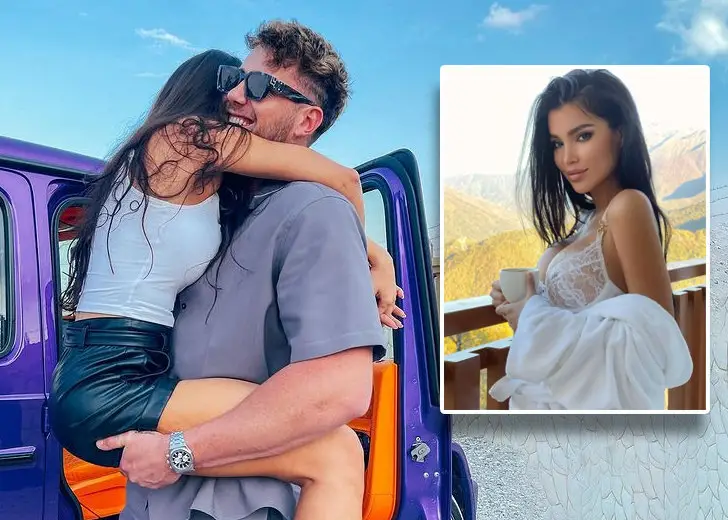 Ever since Harry Jowsey ended his relationship with his girlfriend and costar, Francesca Farago from Netflix's Too Hot To Handle, he has been linked to several ladies. 
After Fargo, Harry allegedly sent a DM to his other Too Hot To Handle costar, Madison Wyborny, to see how she was doing.
Although it is unconfirmed, the pair supposedly dated for months after connecting during the filming of the Netflix series.
He has also been linked to Stassie Karanikolaou, Kylie Jenner's best friend, and Larsa Pippen, who has been on The Real Housewives of Miami and Keeping Up With The Kardashians. 
Despite all the rumors, Jowsey has only ever admitted to dating Jake Paul's ex, Julia Rose, besides Fargo.
But then it ended up being a messy love triangle between those three, and Jowsey and Rose called it quits. 
But currently, he is linked to Los Angeles-based Russian model and Instagram celebrity Sveta Bilyalova. 
Harry Jowsey and Sveta Bilyalova
On December 3, the reality star uploaded a carousel of snaps of him, his cars, and Bilyalova.
The Russian native had her legs wrapped around Jowsey's waist as she faced away from the camera. 
Fans and celebrities flocked to the comment section to congratulate him, while others asked him if he was dating.
One comment was from Ryan Pownall, the host of the Pillow Talk podcast. He wrote, "HARRY IS WIFED!!! GIRLS WILL DM ME NOW!!!!"
Jowsey revealed little in the caption, saying, "a trip i will never forget." According to his geo-tag, the photos were taken in Dubai.
He also noted that he would post more pictures from the trip on his story in the comment section. 
And maybe curious fans might get to see more photos of Jowsey with Bilyalova. 
Although Bilyalova did not upload any photos with Jowsey, she uploaded a video to her Instagram and Tiktok wilding out to Black-Eyed Peas' Boom Boom Pow' with a friend. Jowsey also appeared in the comments section with the clap emoji. 
Sveta Bilyalova and Jay Alvarrez
Although many expressed their curiosity about who Bilyalova was in Jowsey's comment, some recognized her as the girl from American travel blogger and model Jay Alvarrez's viral coconut oil video. 
The video was brought to attention after Logan Paul, and Mike Majlak watched it on their Impaulsive podcast, and naturally curious minds started searching for it.
The video featured Alvarrez getting intimate with Bilyalova. At the beginning of the video, Alvarrez boiled a coconut oil bottle in a kettle and then used it as a lubricant.
Accompanying the video was Missy Elliot's song 'Pass That Dutch.' The video went viral with spawning many reactions and recreations on TikTok. 
Fans also noticed that the video was well-produced, which led some people to believe that Alvarrez and Bilyalova put it out themselves.
However, Bilyalova alleged several times that Alvarrez leaked it without her consent. 
But, according to Alvarrez and many of his friends, the claims are not true.