All the Details behind Missy Elliott's Health Issues and Weight Loss
"You live with it for the rest of your life," she said of her chronic autoimmune condition.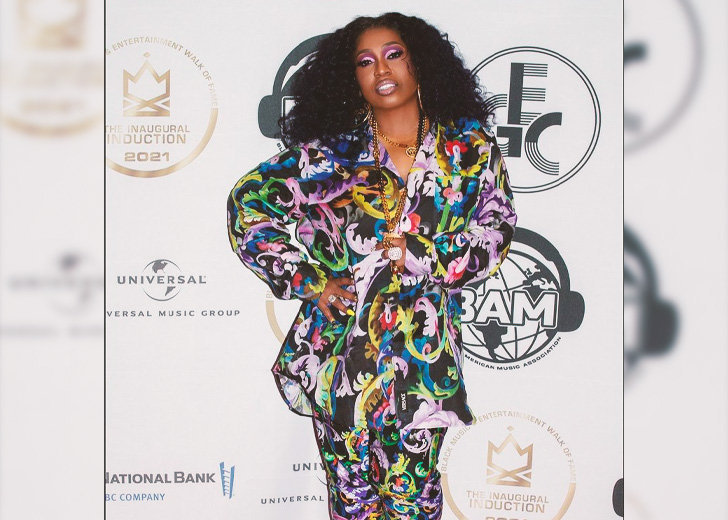 Once the most prominent female name in the rap game, Missy Elliot fell through the cracks in the latter years of the 2000s. However, that was not all by choice. She was fighting a battle on two fronts. 
In 2008, she was diagnosed with an autoimmune disease that messed with her hormones and made her gain weight. After a long-fought battle, Elliot found a way to tackle both those problems with diet and exercise. 
Even for those keeping up with the hip-hop star on the regular, seeing before and after weight loss images must have come as a surprise. 
Missy Elliott's Battle with Weight Loss
According to reports from People, the songstress was diagnosed with a condition called Graves' Disease back in 2008, which had manifested with itself a host of symptoms like dizzy spells, lumps in her throat, mood swings, hair loss, a fast heart rate, and bulging eyes.
As per Healthline, Graves' Disease is a form of autoimmune disease that directly affects the thyroid function of the body resulting in an inflammation of the thyroid glands. In response to this, the body tends to gain weight, amongst other symptoms. 
Thankfully, she recovered from the sickness, but not without undergoing radiation therapy and a bunch of medication. However, she told the outlet in 2011 that she was doing much better and was back to writing and producing for other artists while working on her own album.
She also outed that she had been off her medication under her doctor's supervision. At that point, she was managing her condition through weight loss with a proper diet and regular exercise. Still, she acknowledged that it was not the end of her illness. She added,
You live with it for the rest of your life.
Missy Elliott Shared About Her Diet
On that note, Elliot revealed the changes that she had made to her diet in an Instagram post in May 2018. The diet regimen aside, the snap that came with the post was plenty surprising on its own. 
The frame saw Elliot flaunting a lean frame in her colorful attire, complete with a multicolored shirt, jumper, trousers, and sneakers. She had her curls held back by a hairband, looking fitter than ever. 
In the caption, she proudly announced that she had given up juices and soda four months prior and exclusively drank water the whole time. Simple as it sounds, she claimed that she had never been a "water drinker."
She also had to give up bread for good. The songstress wasn't shy about admitting that she had a hard time giving up bread. "Lord knows that's been the hardest for me!" she noted.
Thanks to her perseverance, she claimed that her skin's glow had been restored, and she didn't feel sluggish anymore. 
She was still struggling to give up any and all forms of junk food. She was hopeful that she could cut those off her diet. That way, the only "unhealthy" food she would have would be the two cupcakes she would cheat with every month.